Further your education with a Doctor of Nursing Practice (DNP)
DNP degree programs prepare registered nurses (RNs) to pursue more specialized roles as an advanced practice registered nurse (APRN) or careers in healthcare leadership. While these programs can vary based on your current educational background, earning a DNP degree allows you to gross a higher salary, gain access to new opportunities and spend your days doing the work you enjoy most.
A DNP degree is expected to become increasingly important in the future, with some professional organizations suggesting that it may become the standard requirement for entry into advanced practice nursing. The American Association of Colleges of Nursing has shown support for increasing the minimum education level for advanced nursing from an MSN to a DNP.
Understanding the potential opportunities available to DNP graduates, how long a program takes to complete and available course formats will help you find the best path forward.
What opportunities are available with a DNP degree?
Earning a DNP degree opens doors to new and exciting career possibilities in a variety of concentrations, such as family care, neonatal care, certified midwifery, psychiatric health, nursing informatics, and healthcare policy and administration. DNP degrees can also lead to higher salaries for those who hold them. For instance, a registered nurse earns a median salary of $73,000 annually, while nurse practitioners earn closer to $115,800.
Job security is another benefit of a DNP degree. The need for nurse practitioners, for example, is expected to grow by 45% between 2019 and 2029. A few potential career options include:
Nurse practitioner (NP). Nurse practitioners are trained in preventive healthcare and diagnosis and treatment of medical conditions. NPs work fully autonomously in some states, and they can prescribe medications in all 50 states.
Clinical nurse specialist (CNS). As a CNS, your work can include direct patient care, patient and staff education, and leadership responsibilities. A CNS may also coordinate money-saving initiatives while providing their patients with optimal health outcomes.
Certified registered nurse anesthetist (CRNA). CRNAs are trained to administer anesthesia safely to patients. They often work under the supervision of a board-certified anesthesiologist, although this varies by state. A CRNA typically conducts pre-procedure assessments, manages sedation and airway, and assists in immediate recovery of the patient following sedation.
Certified nurse midwife (CNM). CNMs do more than manage childbirth. They also offer comprehensive women's health, including annual women's health exams, cancer screenings, prenatal care and family planning.
Nurse faculty. Nurse faculty help nursing students advance their skills and reach their career goals. These types of nursing educators understand the unique challenges that registered nurses face and help students understand those challenges and meet their goals.
Featured Programs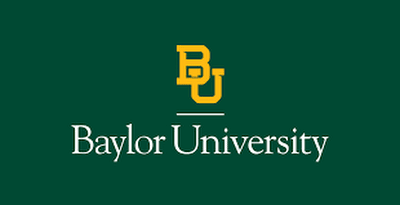 Baylor's DNP program prepares you for the highest level of nursing practice with a variety of specialty options. Study nurse leadership, the family nurse practitioner track, neonatal nursing practitioner, nurse midwifery and more. The BSN to DNP takes just over 3 years to complete.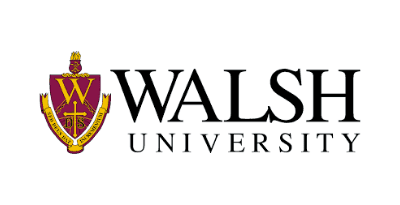 Walsh's BSN-to-DNP path helps you broaden your knowledge in order to serve the needs of specific populations in your area of interest. Earn your DNP in as little as two more semesters than needed to earn a Master of Science in nursing (MSN).
Types of DNP programs
Typically, RNs with a BSN degree seeking a DNP can apply to a BSN-to-DNP program, which is designed to provide an in-depth foundation for advanced nursing practice. For those students who already hold an MSN or would simply like to continue their education while working, there are an array of only DNP programs available to be completed online.
BSN-to-DNP programs. These "bridge programs" accelerate achievement of your goal by avoiding duplicate requirements to fast-track your education. Coursework varies based on the chosen concentration, and some programs allow students to earn an MSN and DNP at the same time. Study is available in a variety of formats, including full-time, part-time, in-person, online and hybrid options.
Online DNP programs. Online programs empower nurses to complete their advanced education while managing existing responsibilities. Most programs do not have mandatory login times, which allows you to complete work when it fits with your schedule, however, that does not mean that these programs are necessarily self-paced. Online DNP programs usually help to arrange local advanced nursing practice hours to meet degree requirements. Some programs also require on-campus residencies that allow in-person instruction of technical skills, simulation and skills check-offs.
No matter where you are in your education, DNP students should expect to spend 3-4 years of full-time study to complete their program.
Admission requirements for a DNP
While admission criteria vary by program, prerequisites typically include:
Bachelor of Science in nursing from an accredited university
Unencumbered nursing license
A score of at least 500 on the Graduate Record Examination (GRE)
Programs may also require an in-person or virtual interview or a personal essay focused on a specific topic.
Featured Programs
Develop your leadership skills and learn more about data-driven business operations and how to meet evolving care models. The DNP ENL program is available to those with a BSN from an accredited college who have experience working as a registered nurse.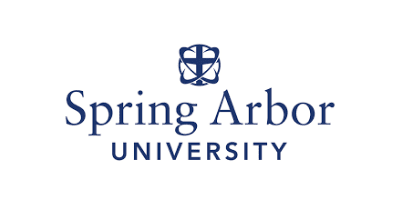 Maintain your full-time work commitments while completing coursework on your own schedule. The online program has flexible options for nurses with or without an MSN. Since there aren't specific login times, you can easily fit studying around your schedule.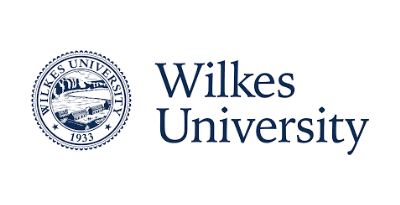 Wilkes' online BSN-to-DNP program features an accelerated format so you can complete your DNP in less than two years. Designed for working adults, the program requires a master's degree in nursing and a current RN license. Assistance is provided for on-site practical experience.
Frequently asked questions
Yes, online DNP programs are credible. Ensure that your selected program is accredited by the Commission of Collegiate Nursing Education (CCNE) and that the university is regionally accredited.
An online DNP program allows you to complete the majority of your coursework online. Clinical requirements are completed under the supervision of a licensed preceptor at a locally approved site. Different programs also offer different concentrations, so you'll want to apply to the one(s) that best suits your career goals, such as becoming a nurse practitioner.
The DNP degree is practice-focused while the Ph.D. is focused on research that generates new knowledge. The U.S. Bureau of Labor Statistics states the median earning of nurse practitioners in 2019 was $115,800. Despite minimal data on salaries for DNP degree holders, healthcare salary trends expect that the average salary ranges from $125,000 to $150,000 annually depending on the concentration selected. In contrast, Ph.D. nurse educators have an average annual salary of $83,160; however, these individuals (which tend to fill more roles in academic nursing) can often supplement their earnings by maintaining clinical practice.
Students earning an MSN often want to complete their higher education as quickly as possible, with the greatest flexibility. An online program empowers them to achieve this goal while still providing the hands-on clinical practical experience they need in order to succeed.
A good online program will allow you to advance your clinical skills with evidence-based practice. A program should allow you to access coursework on your schedule with flexible login times, while still preparing you to obtain the required certifications for your area of concentration. There are a number of courses online, from online ABSN programs to Doctorate of Nursing Practice programs, that can give you this flexibility and help you obtain your desired nursing certification.