Serve patients in the specialty you enjoy most while earning more and expanding your career horizons.
A Doctorate in Nursing Practice (DNP) is designed to produce leaders in nursing who take on more responsibility, problem solve and serve as a patient advocate. With a DNP, you can set yourself up for increased compensation potential while opening doors to new opportunities.
If you're considering a doctorate in nursing, you might also be wondering what to expect from a program, how long it takes and what new opportunities will be available. Understanding your options can help you find the best option for your situation.
Featured Online DNP Programs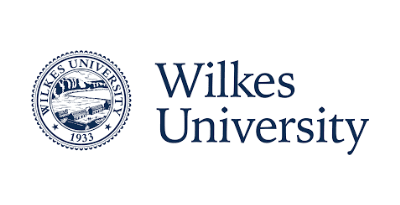 Access an accelerated format enabling you to complete your DNP in as little as 6 terms. The program is designed for working adults, so you can continue your full-time job and other responsibilities. Assistance is provided for on-site clinicals. The program requires a master's degree in nursing and a current RN license.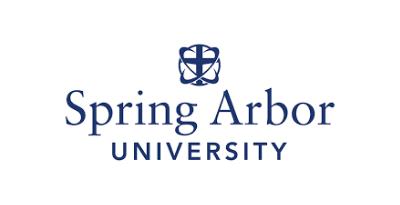 Maintain your full-time work commitments while completing coursework on your own schedule. The online program has flexible options for nurses with or without an MSN. Expect to invest 25 to 30 hours a week on coursework; however, since there aren't specific login times, you can fit studying around your schedule.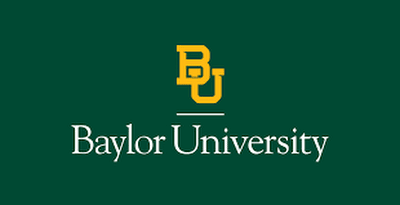 Baylor's DNP program prepares you for the highest level of nursing practice with a variety of specialty options. Study nurse leadership, the family nurse practitioner track, neonatal nursing practitioner, nurse midwifery and more. The BSN to DNP takes just over 3 years to complete including a DNP project.
The value of a DNP degree
Earning a DNP degree in the past meant that you could enjoy access to more career opportunities and higher compensation as an advanced practice nurse or in leadership and administration. While this is still true today, there is a transition happening, which means this degree may be mandatory in the future (see below).
Additionally, the demand for nurse practitioners is on the rise with an aging baby boomer population and an ongoing physician shortage. The National Center of Workforce Analysis predicts a shortfall of over 20,000 primary care physicians by 2025. As the health care landscape evolves, nurse practitioners (NPs) will be more heavily relied upon, especially in the areas of problem solving, advocacy and serving as health care liaisons. A few other benefits of a DNP include:
Growth opportunities. The DNP is the highest level of nursing education available and expands your growth opportunities. DNP programs prepare nurses for leadership positions and more specialized areas of practice. For example, jobs in the areas associated with nurse practitioners are expected to grow by 45% between 2019 and 2029, which is much faster than average.
Career advancement. Earning your DNP will give you a competitive edge when applying to open positions, especially if you decide to go into the area of teaching. Over 1,700 faculty vacancies were reported in a survey that included 870 nursing schools. Approximately 91% of these positions preferred a doctoral degree.
Higher Pay. The median pay for advanced practice nurses is $115,800 annually. This is a sizable increase compared to the median wage of a registered nurse, which is $73,300.
Greater autonomy. NPs in many states have the ability to run their own practices or work under the supervision of a physician. NPs have more autonomy with patient interactions and can often work similarly to physicians. For example, an NP may serve as the primary care provider for families.
What can you do with a DNP degree?
Completing a DNP degree will give you access to a variety of opportunities that aren't available to registered nurses. For example, you can move into leadership, serve as an NP in family practices or transition into the area of mental health. You can choose to take a deeper dive into the specialty that interests you the most. A few potential options include:
DNP - Executive Nurse Leadership. DNP graduates may decide to go into executive nurse leadership and make an impact from the top down. As a nurse leader, you can lead organizations, forecast patient trends and get involved with health care legislation. You can learn how to manage urgent care situations, such as virus outbreaks, emergencies and workforce challenges.
DNP Anesthesia. Focus on the area of anesthesia and become prepared to work in a variety of settings, such as hospitals, surgery centers, dental centers, pain clinics and more.
DNP - FNP. Work in a primary care setting alongside a doctor or on your own serving your own patients. Serve as a primary care provider to diagnose, treat and manage various types of illnesses.
DNP - Mental Health/Psych. Deepen your nursing education and skills in the areas of mental health and psychiatric care. Diagnose and treat patients with mental health disorders and partner with those at risk for developing these types of health challenges.
Certified Nurse Midwife. Focus on assisting women during childbirth and providing women's health services, such as annual checkups, prenatal care and assistance after childbirth and delivery.
DNP requirement for APRN roles
Previously, nurse practitioners only needed a master's in nursing for many specialized nursing positions, but this may change in the future. During 2018, the National Organization of Nurse Practitioner Faculties (NONPF) announced that entry-level NPS education programs would transition from an MSN to a DNP by 2025.
Although DNP coursework is more rigorous and the degree takes longer to complete as compared to a master's program, you'll have access to a variety of advanced practice roles, such as the following:
Nurse practitioner.
A nurse practitioner is trained to evaluate, diagnose and order medical tests. You may prescribe medications or create a course of treatment for patients. Your abilities will vary based on states, but many NPs have full autonomy and practices similar to that of a physician. If you're interested in becoming an NP, explore these online NP programs and find out what it takes to become one.
Clinical nurse specialist.
A clinical nurse specialist is an expert in his or her field and has specialized training. This may include serving in a specific area, such as women's health or pediatrics, or it can mean serving in a type of setting, such as emergency room care or critical care.
Certified registered nurse anesthetist.
A CRNA is a more advanced nursing practice that focuses on administering anesthesiology to patients. Work may include monitoring patients while receiving or recovering from anesthesia.
Certified nurse midwife.
A certified nurse midwife is a specialist in reproductive health and child-bearing. Attending births, assisting with family planning and patient education are typical tasks of the CNM. A variety of work settings are possible, such as working in a hospital, private practice or clinical practice.
For current MSN NPs, a Doctorate in Nursing Practice will not be mandated; however, pursuing one would help to bridge their skills in systems, leadership and quality improvement.
What is a typical DNP program like?
The DNP program is an advanced degree that calls for intensive work and clinical experience. These programs typically include clinical work and incorporate specialty work and curriculum in specific areas. For example, a DNP student planning to work in the area of pediatrics would select a program that includes the ability to specialize and practice in this area.
Nurses earn a national NP certification but may also decide to select a certification that reflects their area of expertise, such as mental health or pediatrics. These certifications come from specific organizations. For example, certification for pediatrics comes from the Pediatric Nursing Certification Board. Certification typically requires that you have completed the necessary clinical work, met academic requirements and passed an examination.
How long does an online DNP program take to complete?
DNP programs may accept a student with a bachelor's degree in nursing; however, most will require a master's degree as part of the program requirements. Students possessing a BSN typically take three to six years to complete the course of study to earn a DNP.
Nurses who already hold an MSN may complete a program in as little as 18 months to 2 years. The curriculum is typically focused on leadership skills, advanced clinical skills, areas of specialty and nursing philosophy.