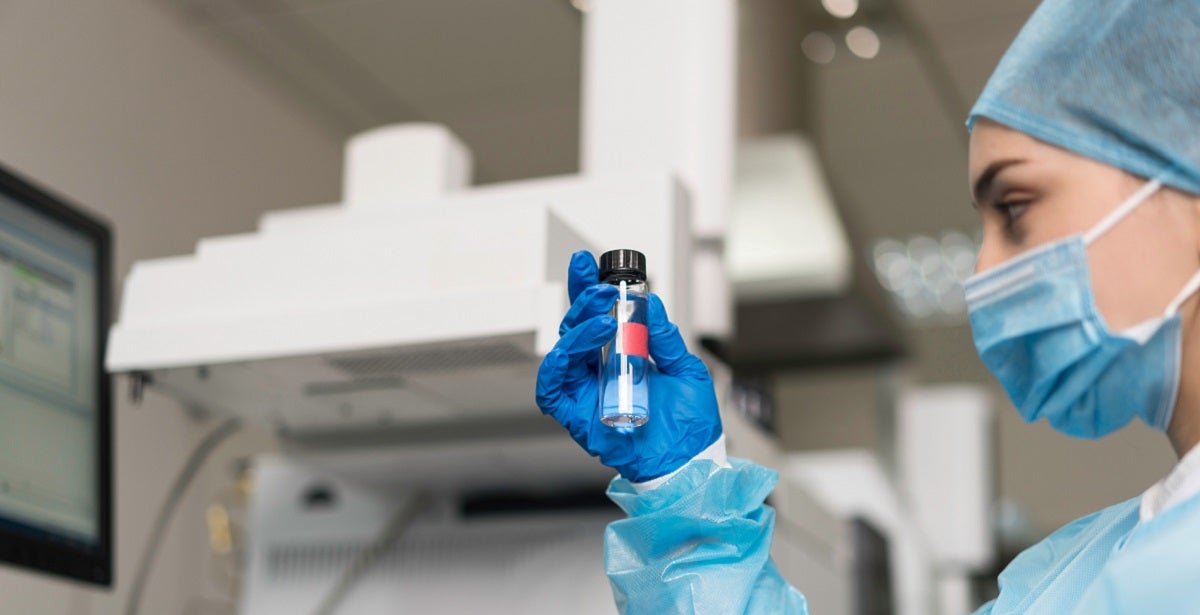 How to Become a Nurse Researcher
Nursing is one of the most flexible and diverse career paths a person can pursue. For those with an interest in research to advance the nursing profession, being a nurse researcher is a great option. This guide will break down what you need to know about becoming a nurse researcher, including:
What do nurse researchers do?

What steps are required to become a nurse researcher?

Common challenges nurse researchers might encounter

How much nurse researchers can expect to make on average
What Exactly Does a Nurse Researcher Do?
Unlike many other nurses situated primarily in patient care settings, nurse researchers may be stationed within hospitals, laboratories, universities, or other academic settings—sometimes working from multiple places.
A nurse researcher's job primarily involves designing, conducting, and reporting on their original scientific research. This may also involve significant grant writing responsibilities to secure any funding needed for the research. The ultimate goal is publishing replicable scientific studies that advance elements of the health fields, such as drugs, procedures, or best practices for direct patient care interventions.
Nursing research professionals might also spend a portion of their work hours attending to more traditional nursing responsibilities, depending on their placement and the needs of nearby institutions.
Steps to Becoming a Nurse Researcher
If the nurse researcher role seems like a good fit, it's never too late to get started on your journey toward becoming one. Not every nurse researcher will take the same steps, but one common path involves:1
Completing a Bachelor of Science in Nursing degree (BSN) or a direct entry master's nursing program.

Passing the National Council Licensure for Registered Nurses Examination (NCLEX-RN) and obtaining licensure as a registered nurse.

Earning a Master of Science in Nursing (MSN), Doctor of Nursing Practice (DNP) degree (for translational research focused on quality improvement) or PhD (for generating new knowledge through primary research).

Gaining experience as a nurse in clinical research settings and preparing for later certification exams.

Qualifying for and passing exams to obtain certification as a nurse researcher, such as:

The comprehensive Society for Clinical Research Associates (SOCRA) CCRP exam.

The various Association of Clinical Research Professionals (ACRP) exam options.
Is it Hard to Become a Nurse Researcher?
Every career path in the nursing profession involves its own difficulties and challenges. Overcoming them, for many nurses, is part of what makes the field so rewarding.
For nurse researchers in particular, many of these challenges involve the lead-up to placement. Between degrees and exams required, it can take longer to land a nurse researcher position than other RN roles.
On top of this, there is the daily work expected of a nurse researcher. For those who entered nursing for the rewarding experiences of face-to-face patient interaction, adjusting to the research-heavy role can be a challenge. The actual laboratory or other scientific research requires immense focus and attention to detail. Reporting on findings and securing grants may also require professional writing skills that traditional nurses are not typically required to possess.
How Much Does a Nurse Researcher Make?
Despite the challenges detailed above, aspiring research nurses should also consider the benefits of being a nurse researcher.
Salary estimates differ, but it's undoubtedly a high-paid role.2 In fact, the median annual base salary for a nurse researcher in the US is $95,000.
Additionally, nurse researcher salaries can be supplemented by consulting work, adjunct teaching, writing and publishing books, and giving presentations at conferences.
How Do You Become a Nurse Researcher?
To recap from above, being a nurse researcher means taking on a unique path within nursing. To do so, you'll need to enter the profession of nursing with a BSN or MSN and pass the RN licensing exam in addition to earning a doctorate in nursing. Then, you'll need to amass practical experience and prepare for your specialized exams.
Once on the job, you'll need to exercise your scientific and writing skills to advance the entire health care profession—and your career along with it.
For those motivated to take on these challenges, being a nurse researcher is a uniquely rewarding and lucrative career. Get started today with an online MSN program or DNP program.
---
Sources: