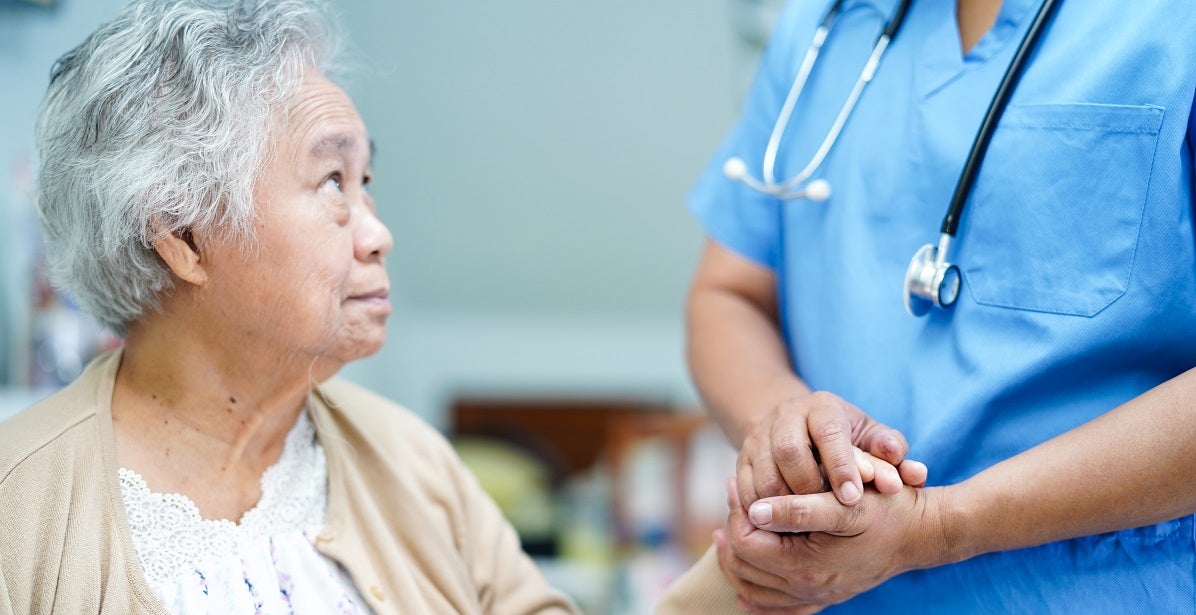 How to Become a Psychiatric Nurse Practitioner
The speciality of mental health and wellness has been around for over a century. But in the last few decades, an even greater importance has been placed on this branch of healthcare. With more research, better resources, and a deeper understanding of mental health, it's no surprise that more and more nurses are pursuing careers in this field.
Working as a psychiatric nurse practitioner is rewarding, interesting, and incredibly unique. Developing a career in mental health is perfect for nurses who want to widen their scope of care and expand their knowledge of the human mind. As with any nursing specialty, though, you'll need to complete certain educational and training requirements before you can earn this title.
If this career path sounds promising to you, read on for a step-by-step guide on how to become a psychiatric nurse practitioner.
What is a Psychiatric Nurse Practitioner?
Before we can address the process of becoming a psychiatric nurse practitioner, it's vital to understand exactly what this job entails.
Nurse practitioners (NPs) are graduate-level educated nurses who have studied a nursing specialty, typically related to a certain population, such as psychiatric mental health patients. In a number of states, NPs are able to work autonomously and provide primary healthcare to their patients.
The daily responsibilities you'll have as a psychiatric NP may include:
Assessing and diagnosing conditions related to mental health

Prescribing and administering medication (in some states)

Conducting therapy with patients and their families

Educating patients on mental and physical health, wellbeing, and preventative care

Screening and assessing patients for progress or new symptoms

Creating treatment plans

Monitoring patients for safety concerns (if necessary)

Diagnosing and treating mental illnesses, such as:

Depression

Bipolar disorder

Anxiety

Eating disorders

Substance abuse disorders

PTSD and other trauma-related conditions

Schizophrenia

And more
While this list certainly isn't exhaustive, these are some of the most common duties psychiatric nurse practitioners are expected to perform. The field of psychiatry and mental healthcare is vast, and working as a nurse practitioner in this specialty can vary on a day-to-day basis depending on the patient and their mental illness.
Becoming a Psychiatric Nurse Practitioner
Now that you're familiar with the job description, let's dive into the main topic of this guide: Becoming a psychiatric nurse practitioner.
The education, certification, and training requirements of psychiatric NPs will differ from other types of nursing. In order to fulfill these requirements successfully, you'll need to complete the followings steps:
Step #1 – Nursing Education
All nurses and nurse practitioners must complete an undergraduate nursing program in order to obtain their registered nurse (RN) license. While some RNs earn Associate degrees, this is not the best option for graduates who want to pursue a nurse practitioner career path because a BSN or entry-level MSN will be required to advance.
Instead, prospective NPs must earn a Bachelor's degree through one of two programs:
Bachelor of Science in Nursing – A traditional Bachelor of Science in Nursing (BSN) program is typically completed in four years at an accredited university or college. BSN programs place a greater focus on leadership, population health, research and health policy in comparison to a two year Associate's program. This is why a Bachelor's degree is required for nurses who want to enroll in graduate-level nurse practitioner programs.

Accelerated BSN – For non-nursing graduates who have already completed their Bachelor's degree, an accelerated BSN (ABSN) program is designed to make switching careers much easier. Most students complete this program within one to two years. Additionally, many prerequisite credits can be transferred over to help expedite the completion of the program. An accelerated BSN is another appropriate option for nursing students who want to pursue the nurse practitioner path.
After you've entered the profession of nursing with a BSN or direct entry masters, it's time to move on to the second step of this process: taking the NCLEX and gaining licensure.
Step #2 – Taking the NCLEX-RN and Licensure
Completing your undergraduate degree will not lead to a career in nursing until you first pass the NCLEX-RN and then apply for an RN license. Here's how this works:
Apply for licensure – You'll need to apply to your state for licensure along with your NCLEX exam. The requirements for this application will typically include:

All nursing school and higher education transcripts

Graduation from a BSN or direct-entry masters accredited nursing program

A form of ID

Any fees associated with the application

Pass the NCLEX-RN – The NCLEX-RN is a national exam administered by the National Council of State Boards of Nursing (NCSBN). This exam uses computer adaptive testing to assess four main areas of healthcare:

Providing a safe and effective care environment

Health promotion and maintenance

Psychological integrity

Physiological integrity
After obtaining your license, you can begin working as a registered nurse. This foundation will provide the necessary experience to enroll in a graduate-level psychiatric NP program.
Step #3 – Gain Experience and Enroll in a Psychiatric Nurse Practitioner Program
Most graduate-level NP programs require some clinical nursing experience. This may be gained before or during your time in graduate school depending on the admissions requirements of the nursing program.
With this experience under your belt, you'll be able to pursue one of the following graduate NP programs:
Master of Science in Nursing – A Master of Science in Nursing (MSN) is the minimum degree required to become a psychiatric nurse practitioner. Students will choose psychiatric care as their specialty and complete the program within two to four years.

Doctor of Nursing Practice – A Doctor of Nursing Practice (DNP) is the highest degree a clinical NP can receive. Within the next decade, a DNP is expected to become the new requirement for all nurse practitioners, so it may be extremely worthwhile to pursue this degree now. While some programs require an MSN prior to enrollment, a BSN-DNP program will bridge this gap and allow Bachelor's graduates to earn this degree in four to seven years.
Once you've completed one of these programs with a specialization in psychiatric nursing, you'll move on to the fourth step of this process: gaining the proper certification.
Step #4 — Gain Certification and Licensure as PMHNP
In addition to maintaining RN licensure, nurse practitioners are required to pass a certification exam in order to obtain advanced practice licensure as an NP and practice in their specialty. There are two types of certification that NPs in this field can obtain, depending on the patients they wish to work with:
Psychiatric Mental Health Nurse Practitioner Certificate – To earn this certification, you'll need to pass an exam administered by the American Nursing Credentialing Center (ANCC), which you'll renew every five years. The exam consists of 175 questions, and requirements for taking the exam include:
All higher education transcripts

A validation of education form signed by a faculty member

A gap analysis form (for post-master's certificate holders only)
Pediatric Primary Care Mental Health Specialist Certificate – This certificate is designed for psychiatric NPs who want to work with a younger population of patients. To receive this certificate, you must complete a 150 question exam. Requirements for taking this exam include:
2,000 hours of clinical continued education completed in the last five years

A $300 exam fee

An active advanced practice registered nursing (APRN) license in either:

Psychiatric-Mental Health

Pediatric Primary Care

Family Practice
Whether you earn one or both of these certifications, you'll be able to move onto the fifth and final step of this process: Finding employment and completing training.
Step #5 – Finding Employment and Training
By this step, you'll have completed the necessary requirements to become a psychiatric nurse practitioner, and a rewarding career in mental healthcare may be on the horizon. The final step left in this process is finding a job and completing the training required by your place of employment.
Psychiatric NPs can work in a variety of different healthcare facilities, but some of the most common places you'll find this type of nursing are:
Private psychiatric health practices

Rehabilitation facilities

Psychiatric care units

Hospitals

Correctional facilities

Emergency psychiatric care centers

Domestic violence shelters

Schools and universities
Every healthcare setting will have training procedures unique to the facility, but psychiatric nurse practitioners should expect to learn the following procedures during their training period in order to successfully provide care in the specific setting:
Record keeping

Safety and sanitation measures

Patient admittance, care, and discharge protocols

Therapy protocols

Medication administration

Communication pipelines
Good Qualities for Psychiatric Nurse Practitioners
Mental health care is vastly different from other types of nursing. This means that certain people may be better equipped for the job than others. If you're interested in a career as a psychiatric mental health NP, consider whether or not you possess the following traits and skills:
Empathy – Patients experiencing mental health crises are often in a vulnerable state. This means NPs in this field must have a certain level of empathy in order to fully understand what their patients are going through.

Patience and forgiveness – Working as a psychiatric mental health NP is incredibly rewarding but it can also be challenging at times. As a psychiatric mental health NP, you may encounter patients and families who are angry, upset, or distraught. Forgiveness and patience will be crucial to maintaining a level head and providing effective care in these difficult situations.

Creative – The problems that arise in mental healthcare can be uniquely complicated. For this reason, it's important that psychiatric nurse practitioners are able to think outside of the box when dealing with difficult mental health needs and find unique solutions to work-related challenges.
Is a Psychiatric Nurse Practitioner a Good Career?
The answer is yes! Becoming a psychiatric mental health nurse practitioner comes with a wide variety of benefits. From life-saving and rewarding work to the fascinating aspects of mental health, there are plenty of reasons to pursue this career path.
If you're interested in helping patients experiencing mental health issues improve their quality of life, then a career as a psychiatric mental health nurse practitioner may be the perfect fit for you!
---
Sources:
Nurse.org. 6 Steps to Becoming a Psychiatric Nurse Practitioner. https://nurse.org/resources/psychiatric-nurse-practitioner/
Nursing World. Psychiatric-Mental Health Nurse Practitioner. https://www.nursingworld.org/our-certifications/psychiatric-mental-health-nurse-practitioner/
PNCB. PMHS.
Barton Associates. 5 Qualities of a Successful Nurse Practitioner. https://www.bartonassociates.com/blog/5-qualities-of-a-successful-nurse-practitioner