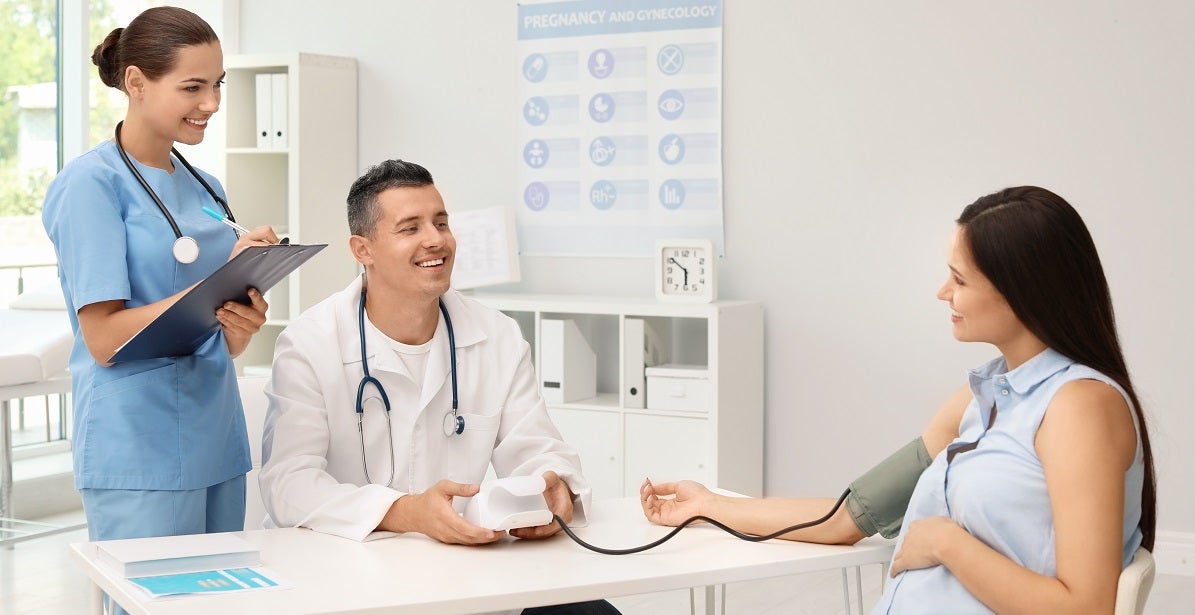 How to Become a Women's Health Nurse Practitioner
The field of women's health is complex, rewarding, and absolutely vital for a large portion of the world's population. Nurses who work in women's health have a wide variety of essential responsibilities, from addressing contraceptive needs to offering cancer screenings. In order to carry out these responsibilities, nurses must be properly trained in this unique line of work.
Today, we'll be talking about what it takes to become a women's health nurse practitioner (WHNP). From education to finding employment—and everything in between—this article is designed to give you a step-by-step guide through the entirety of this career path.
Read on to learn more about how to become a women's health nurse practitioner!
What is a Women's Health Nurse Practitioner?
Before we can jump into the process of becoming one, it's important to understand more about the roles and responsibilities of a women's health nurse practitioner.
The term nurse practitioner (NP) refers to graduate-level educated nurses who typically work with a specific population of patients and are licensed to provide healthcare within a specialty population. The population of patients may be a specific age range, such as adult or pediatric patients or may include the whole lifespan as is the scope of practice for family nurse practitioners. Additionally, the NP focuses on a speciality area such as acute or primary care. Women's health nurse practitioners focus on the reproductive health of individuals who identify as female. In many states, NPs work autonomously and provide primary care to their patients. In the case of women's health, some of the most common responsibilities a women's health NP will perform on a daily basis may include:
Diagnosing and treating acute and chronic conditions related to the female reproductive system

Prescribing birth control and other contraceptive medication

Inserting IUDs and birth control implants

Educating patients on general health and wellness, contraception, sexual health, and disease prevention

Testing patients for STIs

Conducting pap smears, mammograms, and other cancer screenings

Testing for pregnancy, evaluating fertility, managing prenatal care and providing post-pregnancy care
This list is simply a fraction of the work a women's health NP can perform. Essentially, any healthcare related to the female body will fall into the realm of women's health. The scope of care a WHNP can provide depends on the state, but generally these professionals are considered primary healthcare providers for their patients.
Becoming a Women's Health Nurse Practitioner
Now that you have a better understanding of what it means to be a women's health NP, it's time to learn how to become one.
The education, certification, clinical experience, and training requirements of WHNPs are going to differ from other types of nursing. In order to successfully start on this career path, let's take a look at what you'll need to do:
Step #1 – Undergraduate Education
All nurse practitioners must earn their undergraduate degree to take the NCLEX-RN, the nationwide exam that licenses nurses and allows them to practice. While an Associate degree is an option for RNs, a Bachelor's or Master's degree will be required for the nurse practitioner career path.
There are two main options for earning your Bachelor of Science in Nursing:
Traditional BSN – A traditional Bachelor of Science in Nursing (BSN) can be completed within four years through an accredited college or university. Unlike an Associate Degree in Nursing, a BSN will have courses that focus on nurse leadership, policy, population health and research. A BSN degree will prepare nurses for the graduate-level programs needed to work as a nurse practitioner.

Accelerated BSN or Direct-Entry Master's – An accelerated BSN program (ABSN) is a slightly different path, although also acceptable for prospective NPs. This type of program is designed for non-nursing Bachelor's graduates who want to change careers and study nursing instead of their original career choice. ABSN programs are typically completed in 1 -2 years. Many prerequisites can be transferred over to speed up the process. Along with this, direct-entry master's programs also offer a way for non-nursing Bachelor's graduates to pursue careers in nursing. Through these programs, individuals that attend full time can earn their MSN in as little as 15 months.
Once you've completed your undergraduate nursing degree, it's time to move on to the next step of the process: passing the NCLEX-RN and applying for licensure.
Step #2 – Passing the NCLEX-RN and Applying for Licensure
BSN graduates cannot practice nursing until they've passed the NCLEX-RN and obtained their nursing license. Here's what you'll need to do to complete this vital step:
Apply for licensure – You'll need to apply to your state for licensure along with the NCLEX exam. The requirements for this application will typically include:

BSN or direct-entry master's degree from accredited nursing program

All nursing school and higher education transcripts

A form of ID

Any fees associated with the application

Pass the NCLEX-RN – The NCLEX-RN is a national exam that all registered nurses (RNs) must complete in order to practice. This exam uses computer adaptive testing to assess prospective nurses on four main topics within the profession:

Providing a safe and effective care environment

Health promotion and maintenance

Psychological integrity

Physiological integrity
After you've completed these steps, you'll officially become a registered nurse. With this foundation in place, you can move on to the unique requirements needed to become a women's health NP.
Step #3 – Gain Experience and Enroll in Graduate School
Before you can pursue a graduate-level nursing degree, you may be required to fulfill a certain number of practice hours, also called clinical hours. Most nurse practitioner programs require one to two years of registered nursing experience along with approximately 500 hours of clinical practice once enrolled. Nurses who wish to specialize in women's health are advised to gain their experience in this field, specifically.
For a nurse practitioner program, you've got two options:
MSN – A Master of Science in Nursing (MSN) is the minimum degree required to become a nurse practitioner. NPs must choose a specialty during their time in graduate school, and women's health is a popular option among students. An online MSN program can typically be completed within two to four years.

DNP – A Doctor of Nursing Practice (DNP) is the highest level of education a clinical nurse can receive. While an MSN is the current educational requirement for NPs, a DNP is expected to be the standard within the next decade based on recommendations from professional nursing organizations… Students can select a specialty in women's health through an online DNP program as well. This degree takes anywhere from four to seven years to complete depending on your course load and prior education.2
After completing one of these two graduate-level programs with a specialization in women's health, you can move on to the next step in this process: certification.
Step #4 – Certification
In addition to maintaining the RN license, NP licensure requires certification. Both NP licensure and certification will need to be renewed every few years. In the case of women's health NPs, there is one option for obtaining the appropriate credentials.
WHNP Certificate – To begin practicing, you'll need to pass the women's health nurse practitioner certification exam. This exam is administered by the National Certification Corporation (NCC). Requirements for taking this exam include:13

An active, unrestricted RN license

Completion of an accredited nurse practitioner program within the past eight years and a minimum of 500 clinical hours

A PDF copy of your diploma and transcripts

A $325 application and testing fee
The exam consists of 175 multiple choice questions which will assess your clinical nursing skills and knowledge of women's health. After you successfully complete the exam with a passing score, you'll be able to obtain NP licensure and join the workforce as a fully fledged WHNP. The next (and final) step in this process will consist of finding employment and being trained.
Step #5 – Finding Employment and Training
You've made it to the end of your journey, and a rewarding career in women's health awaits you. Well done. The only thing left to do now? Find the right job and complete your training.
Women's health NPs can work in a variety of different healthcare settings, but some of the most common places you'll find employment for this position include:2
Medical offices (such as OB-GYN, fertility, and prenatal clinics)

Private practices

Hospitals

Community health centers

Reproductive healthcare agencies

Women's prisons

Student healthcare centers (particularly colleges and universities)
With every type of healthcare facility, the training procedures for women's health NPs may look a bit different. In general, WHNPs should expect to learn at least some of the following procedures:
Educating patients and preventative healthcare

Writing prescriptions and administering medication

The use of technology and record-keeping within the facility

Patient admittance, care, and discharge protocols

Communication pipelines

Sanitation and safety measures
While nurse practitioners are already highly trained in their field, it's common for every healthcare facility to do things their own way. With each NP job you take, it's important to stay open to new information and continue learning to provide the best care possible.
Ideal Qualities for a Women's Health Nurse Practitioner
Not all nursing positions are the same. Your individual skills and personality traits greatly influence the field of healthcare that fits best for you. With that in mind, these are just a few qualities that can lead to a successful career in women's health:
Compassion – Women's health can be an emotional subject for some patients. Compassion will be particularly crucial when dealing with infertility, pregnancy, and cancer-related procedures.

Communication – When you're dealing with sensitive subjects and intimate areas of the body, it's important to communicate with patients. Some patients may be nervous, uncomfortable, or even scared of the more invasive procedures involved in women's health, and a good WHNP will have the skills needed to ease their worries.

An Affinity for Leadership – Nurse practitioners are often appointed to leadership positions in the nursing field. Whether this involves leading a nursing staff or running your own practice, leadership skills are a must-have for any nurse practitioner.
Is Women's Health a Good Career?
Now that you have the information, you may be wondering whether working as a WHNP is a good career choice.
The answer: Absolutely! Women's health NPs perform live-saving work that benefits a wide population of patients. If you want to enter a field that's rewarding, reliable, and incorporates a wide scope of care, becoming a women's health nurse practitioner may be the perfect fit for you!
---
Sources:
Learn How to Become. Nurse Practitioner Program.https://www.learnhowtobecome.org/nurse/nurse-practitioner/
Nurse Practitioner Schools. How to Become a Women's Health NP. https://www.nursepractitionerschools.com/faq/how-to-become-a-womens-health-np/
NCC. Women's Health Care Nurse Practitioner.https://www.nccwebsite.org/certification-exams/details/8/women-health-care-nurse-practitioner