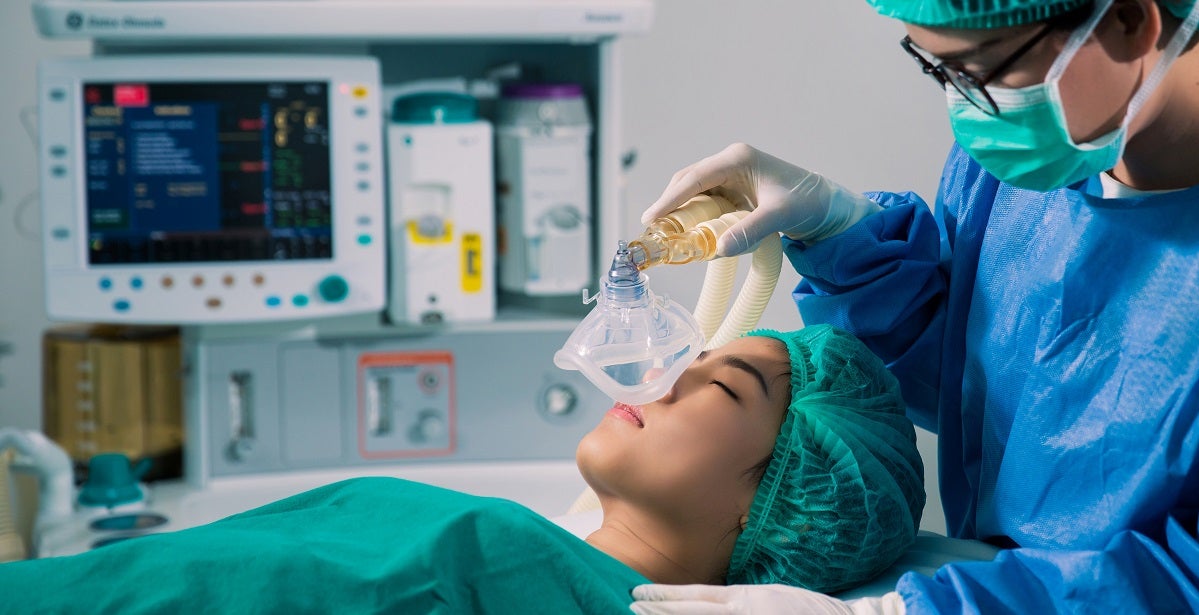 How to Become an Advanced Practice Registered Nurse (APRN)
If you're considering advancing your nursing career, it can be overwhelming to determine which direction is best. An advanced practice registered nurse, otherwise known as an APRN, is a nurse who has earned at least a master's degree in nursing and has received their certification. These advanced practice nursing professionals typically specialize in one area of nursing, which allows them to gain increased responsibility and independence within their practice. For example, you might decide to become a nurse practitioner (NP), a certified nurse midwife (CNM), a certified nurse anesthetist or a clinical nurse specialist (CNS).
As an APRN, you can work in a variety of health care settings such as hospitals, private practices, long-term care facilities and ambulatory clinics. The role of the APRN is becoming increasingly critical at a time when the United States is experiencing a physician shortage. Recent studies show that in just over a decade, the U.S. healthcare system will face a shortage of up to 139,000 physicians in primary and specialty care. APRNs help fill that gap, with NPs serving in private practice who can provide the same quality care as physicians including assessing patients, monitoring chronic illnesses, diagnosing new disease states and creating treatment plans to include the prescription of medications.
Understanding the available APRN options along with the required nursing education and training will help you to decide if the role of an APRN is right for you.
What does an advanced practice registered nurse do?
An APRN is an RN who has completed advanced education and training. Currently, there are over 250,000 APRNs practicing within the United States. The APRN is a catchall term for a variety of nursing specialties, including the following:
Certified nurse practitioner. These nurses diagnose and treat patients and work in a variety of areas including family practice, women's health, pediatrics and more. Many states allow NPs to work with complete autonomy in a practice similar to that of a physician. Each state sets the scope of practice, rules and regulations for advanced practice nursing and some states require collaboration or supervision by a physician.

Certified nurse midwives (CNMs). These nurses specialize in women's health including the care of individuals who are pregnant. CNMs are trained to manage labor, delivery and the care of newborns (up to 1 month of age).

Certified registered nurse anesthetists (CRNAs) These advanced practice registered nurses are trained to administer anesthesia and to provide care before, during and after surgical procedures or other procedures requiring sedation and airway management.

Clinical nurse specialists (CNSs). These nurses are trained to treat patients within a variety of specialties, such as oncology or geriatrics.
The APRN's daily responsibilities will vary based on the nurse's area of specialization, but they may include ordering diagnostic tests, creating treatment plans, providing patients with education or providing preventive healthcare.
What is the difference between an APRN and an RN?
APRNs have a high level of autonomy, and depending on their area of specialty and state regulations, they may be able to practice independently of a physician's supervision. APRNs are professionals that may diagnose health conditions, create treatment plans and prescribe medications. An APRN has an advanced level of nursing education (usually a master's degree). Doctors of Nursing Practice (DNPs) have become increasingly more common.
A registered nurse (RN) has far less independence than an APRN. An RN cannot diagnose medical conditions or prescribe treatments or medications but instead carries out the treatment plans of a physician or an APRN. An RN has an associate degree in nursing (ADN), a bachelor's degree in nursing (BSN), or a direct-entry master's and holds an RN license in their state.
Where do APRNs work?
There is no shortage of open APRN positions in the United States. Depending on the area or specialty that you select as an advanced practice registered nurse, you may work in a hospital, a birthing center, a surgical center, a private practice or a residential care setting. A few of the most common employers of APRNs include:
Private practices. Nurse practitioners are commonly hired at primary care practices to assess, diagnose and manage health conditions.

Hospitals. Advanced practice registered nurses can assess patients, develop treatment plans and prescribe medication. They may lead a nursing department or transition into other management roles.

Birthing centers. CNMs may manage the delivery of infants and care for the individual and infant after birth. He or she may help educate families on the care of a newborn and provide additional resources as needed.
APRNs have many different options for specialization, and the first step is to determine what education and training you need in order to pursue your specific area of interest.
How to become an APRN
APRNs specialize in a specific area of care. If you aren't currently a registered nurse, that is the first qualification to focus on as you obtain the required education and experience. Once you obtain this experience, you can broaden your horizons by pursuing advanced-level education. Consider the following:
Earn a degree in a nursing field. Since APRN programs require postgraduate education, it's helpful to earn your BSN degree. Direct-entry master's programs are also an option, as these programs offer a direct pathway to an MSN for those who hold a non-nursing field bachelor's degree. The bachelor's degree typically takes four years to complete while a direct-entry master's can take anywhere from 15 months to four years, depending on whether you elect to enroll full or part-time.

Pass the NCLEX-RN Exam. Every state has different requirements for the licensure of registered nurses. However, all states require that you complete the NCLEX-RN exam. This exam takes up to six hours to complete and covers content that is required for entry level professional nursing practice Many nursing programs will offer exam courses to assist with passing the test.

Seek a position as an RN. Once you've achieved your RN license, apply for a nursing position. Consider a specialty for which you'd like to pursue further education. For example, if you want to become a nurse practitioner, consider accepting a position in a women's health, pediatrics or family practice to determine the population or specialty area where you most enjoy working. Many graduate schools require at least one year of clinical nursing experience for acceptance.

Apply to a Master of Science in nursing (MSN) or a Doctor of Nursing Practice (DNP) program. At the moment, advanced practice registered nurses can still earn a master's degree in nursing and be prepared for their selected area of study. However, in 2018, the National Organization of Nurse Practitioner Faculties (NONPF) announced that all entry-level nurse practitioner programs will transition from an MSN to a DNP by 2025. As a result, consider earning your doctorate, which can take three to four years to complete depending on the DNP program. Admission to these programs may have specialized requirements, such as at least a 3.0 grade point average, an essay, a personal statement and recommendations.

Earn the required certification. Every state has its own requirements for nursing licensure. This may include passing the required certification exam, completing an application, and submitting proof that you completed an accredited nursing program. Passing a background check and verifying completed clinical hours may also be required.
Job outlook and earning potential
One of the benefits of transitioning into an advanced practice nursing role is that the earning potential is higher than for RN positions. Compensation varies by specialty; the highest-paid APRN is a nurse anesthetist, with a median salary of $130,000 to $180,000 annually, according to PayScale.com. The lowest-paid is a clinical nurse specialist, who earns on average $91,3000 annually. However, the median salary for the majority of APRNs is $115,800 annually.
The demand for advanced practice registered nurses is expected to steadily increase over the next several years. Job growth is expected to increase 45% between 2019 and 2029, with an additional 117,770 positions to be filled.
Earning potential will also depend on your experience level and geographic location. Some areas of the country pay much higher overall nursing wages. The highest-paying states for nursing as a whole include California, Hawaii, Massachusetts and Oregon. Weigh the cost of living against potential wages to make the best decision regarding where you want to work.
Making a successful transition
The path to becoming an advanced practice registered nurse will depend on how far along you are in your journey today. If you already have an RN credential, your path will be much shorter than that of a person who has not yet entered the profession of nursing. The key is to get experience in the specialty you enjoy in order to make sure the time and money that you invest in training will pay off in a position that is rewarding and satisfying.
---
Sources: