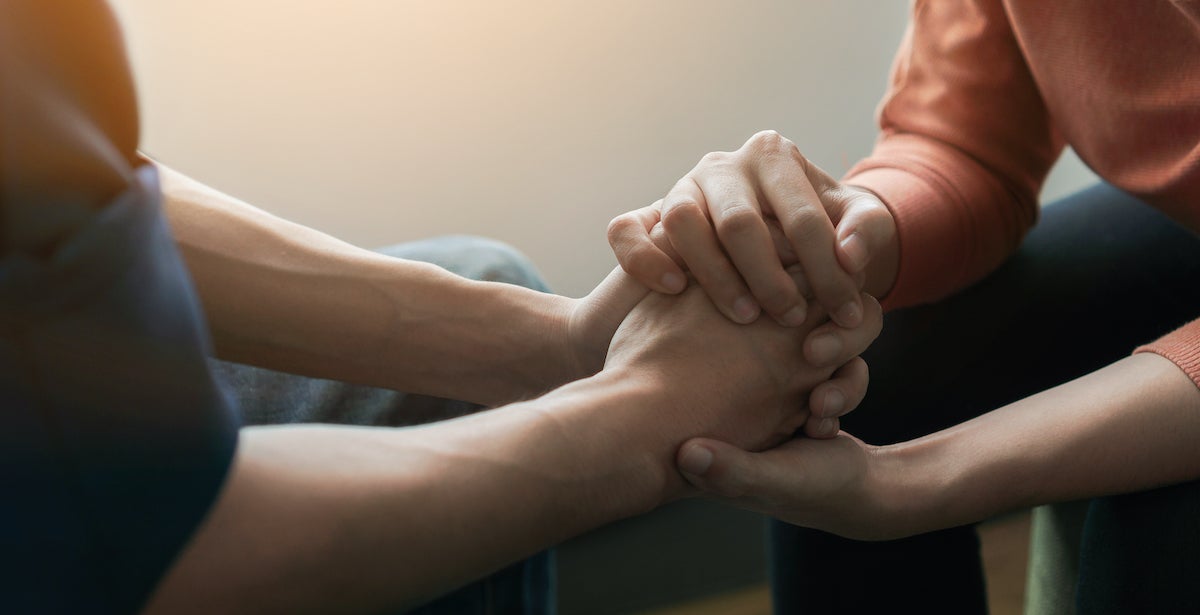 Careers in Nursing: What Is a Psychiatric-Mental Health Nurse Practitioner?
Nurses play a vital role within the healthcare industry. When patients are injured or physically ill, nurses not only provide treatment, but they also offer compassion, embodying the empathetic element of healthcare. That's why nurses rank among the most trusted professionals in the U.S.
But what about when patients have illnesses that can't be seen?
Psychiatric mental health nurse practitioners (PMHNP) dedicate their lives to helping patients challenged with mental health disorders or substance abuse disorders.
If you want to learn more about what it means to be a psychiatric-mental health NP, keep reading. This guide will break down everything you need to know, including day-to-day responsibilities, MSN or DNP programs and education requirements, as well as job outlook for this advanced nursing practice.
What Does a Psychiatric Nurse Practitioner Do?
Psychiatric nurse practitioners are registered nurses who complete advanced graduate education specializing in the diagnosis and management of mental health. They work with patients of all ages, including children and adolescents. They may even work with families, groups, and entire communities.
The daily responsibilities of a PMHNP include:
Evaluating patients to gather a baseline assessment

Obtaining a patient's history

Performing screenings to identify a patient's risk of developing a mental health disorder

Diagnosing psychiatric disorders

Developing and managing a treatment plan

Administering psychotherapy

Prescribing medication

Evaluating treatment effectiveness and making adjustments when needed

Researching health policies in order to participate in health care reform

Advocating for their patients

Offering advice and support to patients and their families

Educating patients and their families about mental health disorders
Aside from treating disorders, providing education about mental health and wellness is an essential aspect of psychiatric nursing.
When a patient thoroughly understands their own mental health disorder, they can better manage their symptoms. When a patient's family understands the disorder, they can offer more effective emotional support.
Psychiatric nurse practitioners treat a variety of disorders and illnesses, including:
Anxiety

Depression

Bipolar disorder

Personality disorders

Eating disorders

Obsessive compulsive disorder

Attention deficit hyperactivity disorder

Panic disorders

Post-traumatic stress disorder

Dementia

Autism

Schizophrenia

Substance abuse disorders
Due to the range of disorders psychiatric NPs can treat, they can find employment in a number of facilities, including hospitals, clinics, domestic violence shelters, correctional facilities, substance abuse facilities, schools, and government agencies.
Psychiatric nurse practitioners may also choose to operate their own private practices, or provide consulting for other businesses, communities, or medical organizations.
Why Consider a Career as a Psychiatric Nurse Practitioner?
A career as a psychiatric nurse practitioner is not only emotionally gratifying, but also financially rewarding. In fact, psychiatric NPs are among the highest paid nurse practitioners, earning an average annual salary of $107,309.
And there's no shortage of demand for this crucial healthcare position. As mental health awareness increases in our country, and the stigma surrounding psychotherapy and medication decreases, more and more people are seeking the help of psychiatric nurse practitioners.
In fact, the field of psychiatric nursing is projected to grow by 28% between now and 2028, making psychiatric nursing a stable and fulfilling career choice.
What Education is Required to Become a Psychiatric Nurse Practitioner?
Aside from being compassionate, communicative, and empathetic, psychiatric NPs must have an extensive knowledge of various mental health disorders. They also need to understand how to properly diagnose and treat these disorders based on each patient's individual needs.
To guarantee a thorough education, psychiatric nurse practitioners must take the following steps:
Earn a Bachelor's Degree in Nursing – An accredited nursing program will teach the foundations of nursing, including anatomy, nutrition, microbiology, physiology, health assessment, public health, critical thinking, and communication.

Pass the National Council Licensure Examination – To demonstrate a thorough understanding of nursing fundamentals and become a licensed nurse, graduates must pass the NCLEX-RN. The NCLEX-RN is a national nursing exam that uses computer adaptive testing to evaluate foundational aspects of clinical nursing.

Gain practical, real world experience – Most master's programs require at least two years of work experience in a relevant nursing field. Those pursuing careers as psychiatric-mental health NPs should consider working at a mental health facility during this time.

Enroll in a master's, postgraduate, or doctorate degree program – Advanced degree programs—such as a Master's of Science in Nursing or Doctor of Nursing Practice—will prepare students for the real world setting where they will diagnose, treat and manage the care of patients experiencing challenging mental health conditions. Students also learn to work collaboratively and communicate effectively with other medical staff in order to provide the best care possible.

Earn a Psychiatric Mental Health Nurse Practitioner Certification – After graduating from an advanced degree program, students must demonstrate their knowledge and capability by passing this certification exam in order to obtain state licensure to work as a PMHNP.
Unlock the Door to Your Future Nursing Career
Maintaining our mental health is essential to preserving overall health. That's why we need nurses who specialize as nurse practitioners in mental health care. If you want to dedicate your life to providing this necessary care, as well as offering support and education, consider a career as a psychiatric nurse practitioner.
Through online degree programs, you can earn a master's or DNP in psychiatric nursing on your schedule. That means you don't need to upend your life or put your work on hold in order to advance your career. Plus, you can guarantee a top-of-the-line education with these leading universities.
Unlock the door to your future today.
---
Sources:
Medical News Today. What can I expect from a career in nursing? https://www.medicalnewstoday.com/articles/147142#what_do_nurses_do
The Journal for Nurse Practitioners. Liability Risks for Psychiatric Mental Health Nurse Practitioners. https://www.npjournal.org/article/S1555-4155%2818%2930696-2/fulltext 
Nurse.org. How to Become a Psychiatric-Mental Health Nurse Practitioner. https://nurse.org/resources/psychiatric-nurse-practitioner/
American Psychiatric Nurses Association. Psychiatric-Mental Health Nurses. https://www.apna.org/i4a/pages/index.cfm?pageid=3292#1
EveryNurse. Psychiatric Nurse Practitioner (PMHNP). https://everynurse.org/careers/psychiatric-nurse-practitioner/