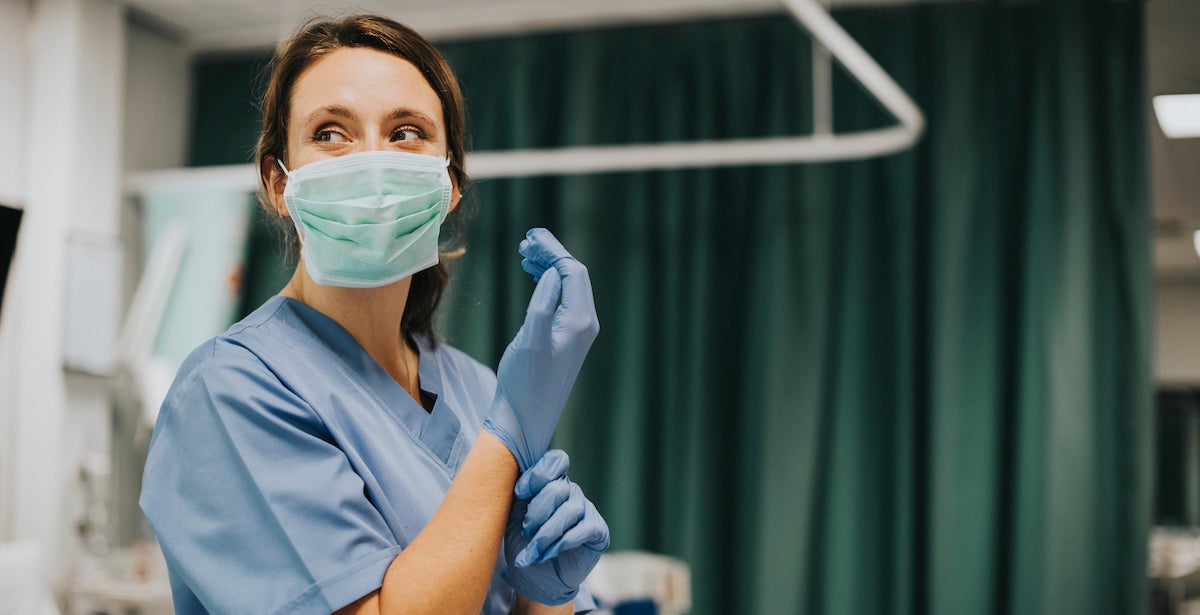 Careers in Nursing: What Is a Certified Nurse Practitioner?
Nurse practitioners (NPs) are a type of advanced practice registered nurse (APRN) who provide holistic care—from patient assessment to writing prescriptions to preventive care and beyond.
Working across all fields of medicine, nurse practitioners have similar roles as physicians. The major difference is their degree. While doctors complete an M.D. or D.O., nurse practitioners complete an entry level nursing degree as well as a graduate level educational program in order to be eligible to take a certification exam and apply for NP licensure
Curious in learning more about a career as a nurse practitioner? In this short guide, we'll cover nurse practitioners' areas of focus, responsibilities, and career paths.
Nurse Practitioner Career Basics
Much like physicians, nurse practitioners choose a specialization. While some states require NPs to collaborate with physicians, many states allow NPs to practice independently.
Potential roles for a nurse practitioner include:
Primary care provider – There's a nationwide shortage of primary care physicians. Luckily, nurse practitioners can provide the same standard of care. NPs in primary care roles work with patients one-on-one to monitor and improve their health, order necessary tests, and when applicable, refer them to specialists for further care.

Specialty care provider – From oncology to neonatal care to cardiac health, NPs can undergo specialized training to work in fields of particular interest. While the number of physicians in specialty care is only expected to grow 21% by 2025, the number of NPs could increase by 141%.

Acute care provider – NPs are also a growing force in emergency rooms, intensive care units, and urgent care centers. Acute care NPs are trained to manage acute complex illnesses and their focus of practice is typically hospital-based.
In many cases, NPs focus on preventative medicine. However, this depends on their field of practice and the specific population they work with.
Salary
How much can you expect to earn as an NP?
According to the U.S. Bureau of Labor Statistics, NPs are amongst the most highly-paid nurses, with a median salary of $115,800 per year. This is compared to $80,010 for the average registered nurse.
However, keep in mind that salary can vary based on factors like the following:
Geographic location

Years of clinical experience

Degree and training
The Path to Becoming an NP
Now that you know the answer to the question: what is a nurse practitioner? You're probably curious about the steps to entering this rewarding field.
As we've noted, NPs receive advanced degrees that qualify them for a wide range of medical roles and responsibilities.
Assess Your Skills and Traits
Before setting out on this career path, make sure becoming a certified nurse practitioner is actually a good fit.
NPs usually possess the following traits:
Analytical skills – You'll need to assess data and observations to make accurate patient diagnoses.

Interpersonal skills – NPs work with patients from a range of backgrounds, often in stressful situations. It's important to communicate clearly while instilling confidence.

Time management – Most NPs need to keep accurate patient records while working with patients in busy healthcare settings.

Work well under stress – All healthcare jobs require the ability to manage crises with a calm, level head.
If you already possess these characteristics, there's a good chance you'll enjoy your work as an NP.
Get the Right Training
Once you're sure the job is right for you, get started on your journey to becoming an NP. The steps to becoming an NP include:
Undergraduate study – While you can become a nurse with an associate's degree, you'll need an undergraduate degree, often a Bachelor of Science in Nursing, to apply to advanced degree programs.

Register as a nurse – To become registered nurses (RNs), recent graduates must pass the National Council Licensure Examination for registered nurses (NCLEX-RN) and apply as RNs in their state for licensure.

Apply to graduate school – Aspiring NPs can seek a Master's of Science in Nursing (MSN) or a Doctor of Nursing Practice (DNP). A MSN can be completed in two years, while a DNP program usually takes four years of study. A MSN may cover a number of advanced nursing procedures and specialties, such as pharmacology, mental and physical health disorders, and administration of anesthesia. While a DNP will offer much of the same knowledge, these programs are also designed to prepare students for leadership roles in the nursing field. Because a DNP is a more advanced degree, it can qualify you for a larger range of roles and a higher salary. Keep in mind that you can always start with an MSN and complete a DNP at a later date.

Pass the NP Certification Board Exam – Passing this national examination qualifies you to apply for NP licensure in your state.
Balance NP Study With Your Career
If you're already working as an RN, you may feel like there's no time in your schedule for graduate study. Who has time to commute to campus?
Luckily, online MSN and DNP programs make it possible to complete your next degree with more flexibility and less commuting. While these programs still require in-person clinical hours, much of the coursework can be completed online. Find out more about this modern approach to nursing education!
---
Sources:
WebMD. What is a nurse practitioner? https://www.webmd.com/a-to-z-guides/what-is-a-nurse-practitioner
The Journal for Nurse Practitioners. The growing nurse practitioner workforce in specialty care. https://www.npjournal.org/article/S1555-4155(15)00709-6/abstract
U.S. Bureau of Labor Statistics. Nurse anesthetists, nurse midwives, and nurse practitioners. https://www.bls.gov/ooh/healthcare/nurse-anesthetists-nurse-midwives-and-nurse-practitioners.htm
AANP. The path to becoming a nurse practitioner. https://www.aanp.org/news-feed/explore-the-variety-of-career-paths-for-nurse-practitioners#:~:text=To%20become%20an%20NP%2C%20one,national%20NP%20board%20certification%20exam.