Best Online BSN to DNP Programs
Many bachelor's-educated nurses earn advanced graduate degrees within their field, such as a master's degree or doctoral degree in nursing. While a large number of Doctor of Nursing Practice (DNP) programs require a Master of Science in Nursing (MSN) for admission, other institutions offer direct BSN to DNP programs, which streamlines the process of getting a doctoral degree.
Earning your DNP can open up a variety of job opportunities, including administrative, educational and research positions in the nursing field. If you're looking to make more money, diversify your skill set and earn the highest nursing degree possible with greater flexibility, read up on the best online BSN to DNP programs!
What is a BSN to DNP Program?
A Bachelor of Science in Nursing (BSN) is the standard educational requirement for many nursing jobs and graduate programs. Pursuing a master's before moving onto a doctorate has long been considered the traditional path, but nowadays, many students prefer to complete a modernized path to this degree, rather than starting from scratch.
A BSN to DNP program prepares graduates for a career in advanced nursing practice. The curriculum will cover various practical and technical coursework, including leadership in advanced nursing practice, theoretical foundations of nursing and healthcare policies.
What Are the Admission Requirements for a BSN to DNP Program?
Earning a doctorate in any subject is a serious academic accomplishment. As such, most programs, including BSN to DNP programs, have significant requirements for admission. Applicants may be considered based on any of the following credentials:
Undergraduate transcripts
Undergraduate GPA
GRE or GMAT scores
Clinical experience
Current resume
Letters of recommendation
A written personal statement outlining career goals
What Does a BSN to DNP Program Entail?
Once you've been accepted by a BSN to DNP program, the coursework usually includes numerous rigorous and advanced level subjects. Students may be required to fulfill up to 80 credit hours, and completion of the program can take anywhere from three to four years (full-time) or six to seven years (part-time).
Graduates of a BSN to DNP program often choose to pursue a specialization within the nursing field. Many of these specializations will require unique certifications, which nurses are eligible for based on specific coursework and successfully passing a certification exam after earning their doctorate.
The Best Online BSN to DNP Program
Finding the right program can take time and research. Fortunately, we've compiled a list of some of the best BSN to DNP programs currently available online. Continue reading our BSN to DNP programs list to discover the advantages and admissions requirements for each of these acclaimed nursing programs.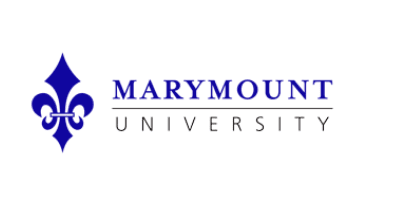 Marymount University
Located in Arlington, Virginia, Marymount University is a private institution with several esteemed nursing programs. One of the school's most unique offerings is their remote BSN to DNP-Family Nurse Practitioner (FNP) program.
This accelerated program takes ten semesters to complete—a little over three years in total. Students will also complete 1,000 clinical practice hours by the time they reach graduation.
Requirements for admission to this program include:
A BSN degree from an accredited university
A minimum undergraduate GPA of 3.0 
One year of experience as a full-time RN

Advantages of this program include:
Clinical Placement – Students of Marymount's BSN to DNP-FNP program are fully supported by the university's Clinical Placement Services, which has 100% placement within 100 miles of nursing students' homes. The placement service encourages students to focus on their work and studies while simultaneously preparing them for a successful future.
Nationally acclaimed – Marymount University is listed in the top 15% for veterans and non-traditional students by College Factual. Their fast, flexible program allows students to continue working in the field while earning a higher degree and advancing their careers.
Diverse curriculum – Graduates of Marymount's BSN to DNP program will join the workforce with a well-rounded understanding of the healthcare field. This program offers a diverse and thorough curriculum, focusing on essential topics such as evaluating clinical outcomes, leading health systems, analyzing practice and policy issues, and influencing healthcare development and regulation. All students are required to produce a scholarly project related to quality improvements of healthcare systems.
No GMAT or GRE requirement – Unlike many other BSN to DNP programs, Marymount University does not require a minimum score on graduate-level placement exams, such as the GRE or GMAT.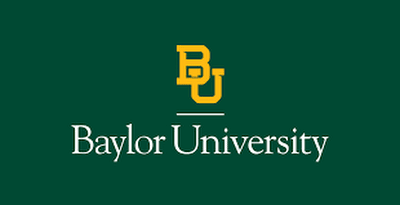 Baylor University
In the heart of eastern Texas, Baylor University is a privately owned Baptist college. One of the school's most acclaimed departments is their Louise Herrington School of Nursing. In fact, Baylor's DNP degree program was ranked in the top 10% by U.S. News for quality. Their specialized Nurse Midwifery track is also CCNE and ACME accredited with a national ranking of #21.
Requirements for admission to their online DNP program include:
A BSN or MSN degree from an accredited university
A valid nursing license
Completion of prerequisite classes
Advantages of this program include:
Variety of concentrations – Baylor's BSN to DNP program is rich with concentration options. Each program includes unique courses that focus on your specific interests within the nursing field. Students can earn their DNP with a specialization in any of the following fields:

Family Nurse Practitioner
Neonatal Nurse Practitioner
Nurse-Midwifery
Pediatric Nurse Practitioner

High certification passing rates – Baylor boasts a 100% certification passing rate for graduates of their Neonatal, Family Nurse Practitioners and Nurse-Midwifery programs. Baylor's programs actively prepare graduates to work within their specialization by teaching students a thorough curriculum and practical nursing skills.
Clinical placement services – Baylor helps students find local sites where they can complete their required clinical practice hours in order to graduate. The school is proud to maintain that all students are assigned to a clinical site within 125 miles of their home.
Enrollment advisor – With so many specialization options, picking out the right classes may be a bit intimidating. Fortunately, every Baylor student is assigned an enrollment advisor at the start of their nursing program. These advisors help students choose the right path and complete the correct courses in line with their anticipated graduation date.
FAQ About BSN to DNP Programs
If you're interested in pursuing a BSN to DNP program but aren't completely sure if this is the right path, we've got you covered. Browse through the answers to these frequently asked questions to get a more holistic picture of your options and their benefits.
How long are BSN to DNP programs?
A BSN to DNP pathway is more streamlined than the standard nursing school pipeline. Rather than spending up to three years earning your master's—and then several more earning your DNP—you can simplify the process with one, all-encompassing program.
The actual length of your BSN to DNP program, however, will depend on the number of courses you take per semester. A full-time student will typically graduate within three or four years, while a part-time student might take up to seven.
How many clinical hours are required for a DNP degree?
To graduate with a DNP, doctoral candidates must complete a minimum of 1,000 clinical hours. Students who are entering the program with a BSN will have to complete the full thousand during their BSN to DNP program. These hours can include direct patient care for APRN specialties as well as indirect hours in areas of leadership, administration, policy and quality.
DNP students who have already completed a master's degree will likely have finished 500 clinical hours during their MSN program. If that's the case, they'll only be required to complete an additional 500 hours of clinical practice during their DNP. This difference may contribute to the length of time it takes for each individual nursing student to graduate.
What are the different types of DNP specializations?
Many BSN graduates choose to pursue an advanced degree like a DNP to focus on a concentration within the nursing field. To that end, there are many specializations nurses can choose from, but these are some of the most common options within DNP programs:
Nurse Practitioner – Nurse practitioners are advanced-level nurses who administer a wider scope of patient care compared to traditional RNs. NPs are trained to practice autonomously and often provide primary care, such as diagnosis and health management. Requirements for collaboration alongside a physician can vary depending on the state. Within the nurse practitioner umbrella, further concentrations include:
Family Nurse Practitioner – Family Nurse Practitioners (FNPs) typically treat adults and their children in the outpatient setting. An FNP is skilled in primary care across all stages of life and may perform physical examinations, diagnose acute and chronic illness, order diagnostic tests and as well as prescribe plans of care including pharmacological treatments.
Pediatric Nurse Practitioner – A Pediatric Nurse Practitioner (PNP) will care for children between infancy and 18 years of age. PNPs are specifically trained in early care, often administering childhood immunizations, performing annual checkups and prescribing medication. A PNP may work in either acute care as an acute care pediatric nurse practitioner (PNP-AC) or primary care as primary care pediatric nurse practitioner (PNP-PC).
Adult-Gerontology Acute Care Nurse Practitioner – Adult-gerontology acute care NPs diagnose and treat acutely ill patients that require immediate attention. NPs who choose this specialty may work in a specialty clinic, lab, emergency department or intensive care unit.
Adult-Gerontology Primary Care Nurse Practitioner – This specialization focuses on the care of adult patients throughout their lifespan. NPs who specialize in adult-gerontology primary care will typically work in a private practice or clinic, and provide general care to recurring patients.
Women's Health Nurse Practitioner – Women's Health Nurse Practitioners (WHNPs) usually work in private practices, such as OB/GYN offices and reproductive clinics. WHNPs are trained in the specifics of female health, and their daily duties may include managing acute and chronic gynecological issues, caring for women during pregnancy and after delivery, prescribing and administering contraception, performing health maintenance and cancer screenings and addressing fertility concerns.
Neonatal Nurse Practitioner – A Neonatal Nurse Practitioner (NNP) has extensive training on the treatment of infants, particularly those with serious medical conditions and those born prematurely. You may find NNPs in the NICU or labor and delivery unit of a hospital, attending to the urgent and routine needs of newborns.
Psychiatric Mental Health Nurse Practitioner – A Psychiatric Mental Health Nurse Practitioner (PMHNP) is certified to assess, diagnose, treat and monitor patients with mental illnesses and other psychiatric concerns. PMHNPs may work in psychiatric wards, rehabilitation facilities or other mental health clinics. They are also able to prescribe and manage medication plans for patients and are trained in counseling and therapy techniques.
Nurse Anesthetist – Separate from the role of Nurse Practitioner, some graduate-level nurses go on to work as nurse anesthetists. This concentration places a primary focus on the administration of anesthesia and airway management before, during and after surgical procedures. Nurse anesthetists can work in a variety of healthcare settings, from emergency rooms to outpatient surgical centers, in collaboration with an anesthesiologist.
Nurse Midwife – Many DNP nurses earn their certification as nurse-midwives. This specialty involves treating female patients across their lifespan, with a focus on care related to pregnancy, labor and delivery.
Education – Another popular concentration for DNP candidates is in nursing education. Universities and colleges often hire DNP graduates to teach classes in their nursing departments, while hospitals and healthcare facilities may appoint DNP nurses as staff-training leaders.
Other NP Careers
In addition to specializations, NPs can also pursue employment in a number of adjacent fields. Some of the most common places you may find DNP educated nurses include:
Administration – DNP-educated nurses who specialize in administration will typically work in nursing leadership, managerial and directorial positions in various healthcare facilities. A DNP in nursing administration will teach crucial skills like budgeting, communication and knowledge of healthcare policies and practices.
Research – Research nurses work in various settings, including universities, hospitals and even laboratories or government facilities. Earning your DNP in nursing research will provide you with the technical and scholarly skills needed to conduct clinical trials, oversee medical experiments and write healthcare literature.
What is the difference between a DNP, a Ph.D., and an M.D.?
All three of these degrees are considered doctorates, but they each have vastly different curriculum, career options and concentrations:
A DNP graduate will primarily work in a clinical setting. DNP programs focus on translational research and quality of care. The coursework for a DNP program will focus on healthcare systems and leadership. 
A Ph.D. in nursing will focus more on research methods and generating new knowledge in the field of medicine. These programs are geared toward individuals who want to conduct research that improves — and evolves — the healthcare industry.
An M.D. is the most literal use of the word "doctor." All practicing physicians require a Doctor of Medicine. To that end, these programs place a heavy focus on the medical model, which differs in treatment techniques from that of the nursing process.
Each program also requires different clinical and residency experiences. MD programs typically take longer to complete than DNP programs as well.
Take The Next Step in Your Nursing Career
No student should sacrifice their opportunity for meaningful education because they can't attend in-person classes. That's why we've brought acclaimed nursing programs to an entirely remote platform, reaching students wherever they are.
By partnering with a number of esteemed universities across the globe, we've made it easier than ever to earn your degree at home. BSN graduates can take the next step in their career by completing an online BSN to DNP program, earning the same invaluable education as an in-person option but with an all-new convenience and flexibility. If you've been waiting for a sign to get started, this is it.
You can have it all by pursuing your DNP remotely, as long as you find the right online program that has everything you need.
Sources: 
Marymount University. Online BSN to DNP-FNP Programs. https://online.marymount.edu/programs/online-dnp-fnp-program 
U.S. News. Baylor University. https://www.usnews.com/best-graduate-schools/top-nursing-schools/baylor-university-33272 
Baylor University. Doctor of Nurse Practice (DNP): Nurse-Midwifery Track. https://onlinenursing.baylor.edu/programs/dnp-midwifery 
Baylor University. Online DNP Programs. https://onlinenursing.baylor.edu/programs/dnp 
Florida State University. DNP Family Nurse Practitioner. https://nursing.fsu.edu/programs/dnp-family-nurse-practitioner 
Online FNP Programs. How Long is a DNP Program?  https://www.onlinefnpprograms.com/faqs/length-of-dnp-programs/ 
Nursing Process. What Are the Different Types of DNP Specialties? https://www.nursingprocess.org/different-types-of-dnp-specialties.html