Best Online DNP Programs
If you're looking to reach the uppermost echelon of collegiate nursing education and unlock all the opportunities that come with that, you're in the market for a Doctor of Nursing Practice (DNP) degree. This highly advanced degree helps nurses expand their careers into equally advanced jobs and specializations.
Even as recently as 15 years ago, almost all DNP programs had to be completed in person. These days, however, there are hundreds of online options. If you're interested in advancing your nursing career through an online DNP program, follow this guide to learn about your top options.
What is a DNP Program? 
DNP programs prepare nurses to become either experts in clinical patient care or qualify for higher management and advocacy roles outside of the clinical setting. A doctoral education is the highest level of nursing qualification that one can achieve in this field.
A DNP graduate is qualified to:
Oversee the care of patient populations as a whole 
Become an administrator in various healthcare facilities 
Advocate, develop and implement healthcare policy 
Serve as an executive leader or nurse educator 
Hold an advisory position in the public health sector
Individuals with DNP degrees are seen as extremely valuable in the healthcare industry for a variety of reasons. More than anything, this is because the field of nursing, and medicine more generally, is constantly progressing. Being at the forefront of practical knowledge isn't just an asset—it's basically a necessity.
Cutting-edge DNP programs produce nurses who are always at the top of their game in terms of experience and aptitude. Amidst nationwide struggles to maintain quality care and patient safety and widespread nursing shortages, graduates who can provide top-notch, autonomous care in advanced healthcare fields are serious commodities.
By the time they graduate, nurses with DNP degrees are poised to have a substantial impact on any type of healthcare organization they join, either as advanced specialized nurses—Nurse Practitioners, Nurse Anesthetists, Certified Nurse Midwives and Clinical Nurse Specialists—or as valuable leaders within the healthcare industry.
DNP degree holders often make their way into the upper tiers of:
Hospital leadership boards
ICUs and other acute care centers 
Emergency rooms  
Hospice and palliative care 
Private practices 
Community health clinics 
Healthcare advocacy groups
What Does a DNP Program Entail?
DNP programs typically take between 18 months and four years to complete. This wide range is due to the fact that not every DNP student enters this type of nursing program with the same amount of previous experience or education.
For example, an advanced practice nurse who already holds a Master of Science in Nursing (MSN) degree may only need a year and a half of additional study to complete their DNP. On the other hand, nurses that enroll with only a Bachelor of Science in Nursing (BSN) degree and limited professional experience may take as many as four years to gain the requisite knowledge required of a doctoral program graduate.
These students will often seek out BSN to DNP programs, which skip over a master's degree altogether by providing accelerated, streamlined, and intensive coursework and clinical training. Some of the best online BSN to DNP programs can help students earn their doctorate degrees in as little as three years.
No matter the pathway to the DNP, the curriculum is broadly separated into two categories: foundational competencies and specialty competencies.
DNP Curriculum: Foundational Competencies
Foundational competencies represent the fundamental aspects of graduate-level training in the nursing field. Many DNP programs divide these core studies into 10 competency expectation domains:
Knowledge for Nursing Practice – This component of DNP study focuses on natural and social sciences, providing students a thorough academic background to apply to practical coursework later on. Subjects include anatomy, biology, psychology, therapeutics, pharmacology, as well as the history of healthcare implementation and ethical concerns in modern patient care.
Person-Centered Care – Students will also learn how to influence patients to be more engaged in their overall health. From chronic illness management to acute care procedures, this fundamental is intended to make healthcare more patient-centered.
Population Health – Although many advanced practice nurses go on to work in acute care—treating illnesses and conditions that are already present and threatening—DNP graduates are also familiar with disease prevention. The promotion of healthy living practices helps mitigate risk and reduce the burden of patient care.
Scholarship for Nursing Practice – Key studies in this component of the DNP curriculum include analyzing diagnostic tests and informetrics related to both patient health and overall facility workflow. The primary goal is to prepare nurses to produce evidence-based applications and evaluations for new nursing practices and technologies.
Quality and Safety – Key studies in this component of the DNP curriculum include revising strategic goals, reorganizing services to primary care and community settings, and creating a change in workforce distribution with requisite knowledge and skills. A future of safe and quality, systems-based practice will make equitable healthcare more accessible to a wider range of populations.
Interprofessional Partnerships – Nursing, above almost any other career, requires an unbelievable reliance on and commitment to teamwork. Academic-practice partnerships and collaborative healthcare make up the foundation of healthy, happy patient populations.
Systems-Based Practice – Graduate level nursing studies are concerned not only with clinical education in acute care, but also a number of other healthcare deliveries. The current educational system places a greater focus on four spheres of care: Disease prevention and promotion of health and well-being, chronic disease care, regenerative or restorative care, and hospice, palliative, and supportive care throughout a patient's lifespan.
Information and Healthcare Technologies – Technology is an essential component in modern medicine. That's why nursing education places an emphasis on information technologies, in order to better serve patients and improve communication within health systems. Nurses learn how to use the most advanced technologies to improve patient outcomes, as well as to streamline management processes.
Professionalism – This component of DNP study focuses on embracing nursing's characteristics and values. By incorporating this discipline into nursing education, healthcare workers will be better equipped to promote social good, engage in social justice, and improve the quality of care for all patients through ethical and assertive decision making.
Personal, Professional, and Leadership Development – The medical field is always evolving, particularly when it comes to new forms of treatment and preventative care. Nurses must be ready to make a career-long commitment to personal and professional development to keep up with healthcare trends, new methods of care, and innovative forms of leadership, communication, and record-keeping.
DNP Curriculum: Specialty Competencies
Individuals who complete the DNP degree go on to highly specialized positions in the nursing field. Therefore, the fundamentals of the DNP curriculum are supported by an additional emphasis on more unique and individualized fields of study. Students typically choose to specialize in one of two focus areas: direct care or organization.
Pursuing an advanced degree in higher education with a direct care focus is the path students take when they want to actively practice nursing, usually within a healthcare facility.
Advanced nursing positions include Family, Pediatric Primary Care, Pediatric Acute Care, Neonatal, Adult-Gerontology Primary Care, Adult-Gerontology Acute Care, and Psychiatric or Mental Health Nurse Practitioners, as well as Nurse Anesthetists, Nurse-Midwives, Clinical Nurse Specialists, and the slightly less clinically focused roles of Nurse Faculty or Clinical Researcher.
Students who pursue an emphasis in systems or organization often want to work as a:
Healthcare executive
Healthcare lobbyist
Chief Nursing Officer
Healthcare policy advocate
Leading administrator in a healthcare organization
DNP Curriculum: Exam & Final Project
Finally, all DNP graduates who wish to become APRNs must pass a national certification exam in their area of specialization if they're not already a licensed advanced practice Registered Nurse (RN). This mostly applies to students who enter a BSN to DNP program without working in the field first. Students who enter their DNP program with MSN degrees have often already worked as fully licensed advanced practice nurses and do not need to take another certification exam.
The other common requirement across most DNP programs is a capstone project. This individualized body of work exemplifies the nurse's advanced training in their area of specialization and could consist of research projects, pilot studies, professional consultations and more.
The Best Online DNP Program
Online DNP programs offer students the unique ability to complete all of the interactive training required for a graduate-level nursing degree, but with much more flexibility. Plus, many online DNP programs allow students to choose how many credits they take, whether that's a full time course of study that takes only 18 months or part-time learning that takes three or four years.
With a little something for everyone, here are a few of the best online DNP programs you can choose from.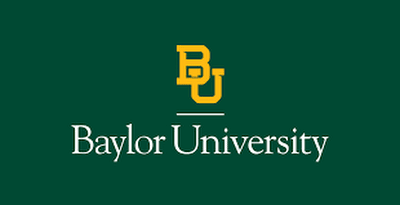 Baylor University
Baylor University's DNP accredited program includes 100% online coursework, plus a residency portion that each student can complete within their home community. Something unique about this program is its Executive Nurse Leadership focus, which places a direct emphasis on training future healthcare executives, policymakers, advocates, managers, lobbyists and more.
Baylor has several specific program tracks within their DNP offerings, all of which have unique application requirements. Some tracks—including their Executive Nurse Leadership concentration—require an MSN or other master's degree, while others ask for only a BSN.
Advantages of this online program include:
Flexible admission requirements – Baylor does not require the GRE or GMAT tests for admission. Instead, they look at candidates more holistically, including previous experience, academic achievements and passion and aptitude for advanced nursing.
Student-to-faculty ratio – There are about 14 students for every faculty member in Baylor's DNP degree program. This ratio is low enough to provide students with intimate class sizes and plenty of direct communication with their professors, yet large enough to create a cohort of peers for students to learn from and network with. While exact sizes vary, this average shows Baylor's commitment to providing intimate learning experiences.
Strategy and economics – Along with fundamental nursing concepts, some of their programs teach future nurse leaders about the financial landscape of modern healthcare, so they can be better prepared to serve as leaders in healthcare organizations.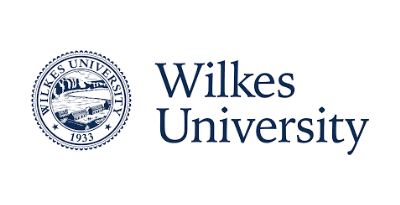 Wilkes University
Wilkes University has been a top-ranked university for 16 consecutive years, named in the top 10% of universities by the Brooking Institute, and deemed a Best Northeastern College by The Princeton Review.
Advantages of this program include:
Balancing work and school – Students in this program are encouraged to continue fulfilling their current roles and responsibilities while attending school. While some schools may pressure you to focus all your energy on your education or take on fewer shifts at work, Wilkes University actually believes in the exact opposite.
Six terms or less of study – Students interested in the fastest online DNP program should consider Wilkes University. You can graduate with your DNP in less than six terms, which translates to just under two years' time.
All-year opportunities to start classes – Many universities have only two times per year when students can begin their degree requirements—fall and spring—and some only have one. If you happen to miss those windows, you may have to put your career goals on hold for half a year or more. At Wilkes, you're never more than a few months away from a potential start date.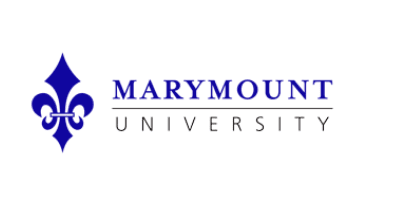 Marymount University
Marymount University combines virtual online meetings and group video conference classes to create a unique, flexible DNP program. The Marymount program is affiliated with many hospitals throughout Maryland, Virginia and the D.C. metropolitan area. This gives students ample opportunities for clinical work and professional networking.
Advantages of this program include:
BSN to DNP option – Students can enroll in Marymount University's DNP program with only a BSN degree. This is an excellent way to save time and money for students who don't wish to complete a master's degree before enrolling in a DNP program.
Part-time and full-time options – You can choose to complete the BSN to DNP track part-time over 11 semesters or full-time over eight semesters. Students who already have a master's degree in nursing can complete their DNP at Marymount part-time over as few as six semesters.
Direct patient care – With so many affiliations and partnerships with local healthcare organizations, Marymount University has structured its BSN to DNP program to include 700 hours of direct patient care, as well as 300 hours of advanced nursing practice in leadership, systems, and quality. This ensures that graduates are expert clinicians with substantial practical skills before they even enter the workforce.
FAQ About DNP Programs
Pursuing an advanced degree is a major commitment and a substantial life adjustment to make. To ensure you're making an informed decision—and the right decision for you—browse through the answers to a few of the most common questions people have about DNP programs.
Can a DNP be called a "doctor"?
Technically, anyone with a doctorate level degree can be referred to as a "doctor," including not just nurses but also experts who are entirely removed from the healthcare industry, like anthropologists or educators.
However, in patient care settings, many nurses with DNP degrees choose not to be referred to as doctors to avoid any confusion with the medical doctors, who have earned different advanced degrees. A DNP is a doctorate degree in nursing, whereas an MD is a doctorate degree in medicine. In a healthcare setting, it's important to make this distinction.
Is a DNP different from a Ph.D. in nursing?
A DNP and Ph.D. are two types of doctoral degrees one can earn in the nursing field. DNP students focus primarily on providing excellent patient care and often work in healthcare facilities as direct care providers. Nursing Ph.D. students focus primarily on research and more commonly work in academic or research settings.
Are there 12-month online DNP programs? 
This kind of program does exist, but it's almost exclusively reserved for students who already have a master's degree in nursing. BSN graduates have far too much ground to cover to finish a doctoral degree in just one year.
Even with previous graduate-level training and clinical experience, it can be difficult for MSN graduates to obtain the hundreds of practicum and clinical hours they need. It's more common for MSN to DNP programs to take a year and a half to two years.
Start Pursuing Your Nursing Career Goals Today 
There are so many good reasons to pursue a Doctorate in Nursing Practice. Advanced degrees lead to substantial increases in nurses' earning potential, including a median annual salary of $115,800 for Nurse Practitioners. Adding a doctorate to an existing master's degree can enhance the standard salary even further.
Oftentimes, fields with good pay and benefits become ultra-competitive, but nurses with DNP degrees are in very high demand themselves. Between 2019 and 2029, jobs for advanced practice nurses are predicted to rise by 45%.
By enrolling in one of these online DNP programs, you can join the ranks of advanced practitioners on your own time and from your own home. Enjoy scheduling flexibility, specialization options and convenient remote classes while still earning a solid education through one of our many highly-qualified partner institutions.
Earning your DNP is often the end of a long but worthwhile educational journey. Continue to forge ahead with flexible, online education—there's a program for everyone.
Sources:
American Association of Colleges of Nursing. The Essentials of Doctoral Education for Advanced Nursing Practice. https://www.aacnnursing.org/Portals/42/Publications/DNPEssentials.pdf
Baylor University. Doctor of Nursing Practice (DNP). https://onlinenursing.baylor.edu/programs/dnp
Florida State University. College of Nursing: Programs. https://nursing.fsu.edu/programs
Wilkes University. Doctor of Nursing Practice (D.N.P.) Program. https://onlinenursingdegrees.wilkes.edu/landing/ppi/msn-dnp
Marymount University. Doctor of Nursing Practice (DNP) Program. https://marymount.edu/academics/college-of-health-and-education/malek-school-of-nursing-professions/graduate-programs/nursing-d-n-p/
U.S. Bureau of Labor Statistics. Nurse Anesthetists, Nurse Midwives, and Nurse Practitioners. https://www.bls.gov/ooh/healthcare/nurse-anesthetists-nurse-midwives-and-nurse-practitioners.htm