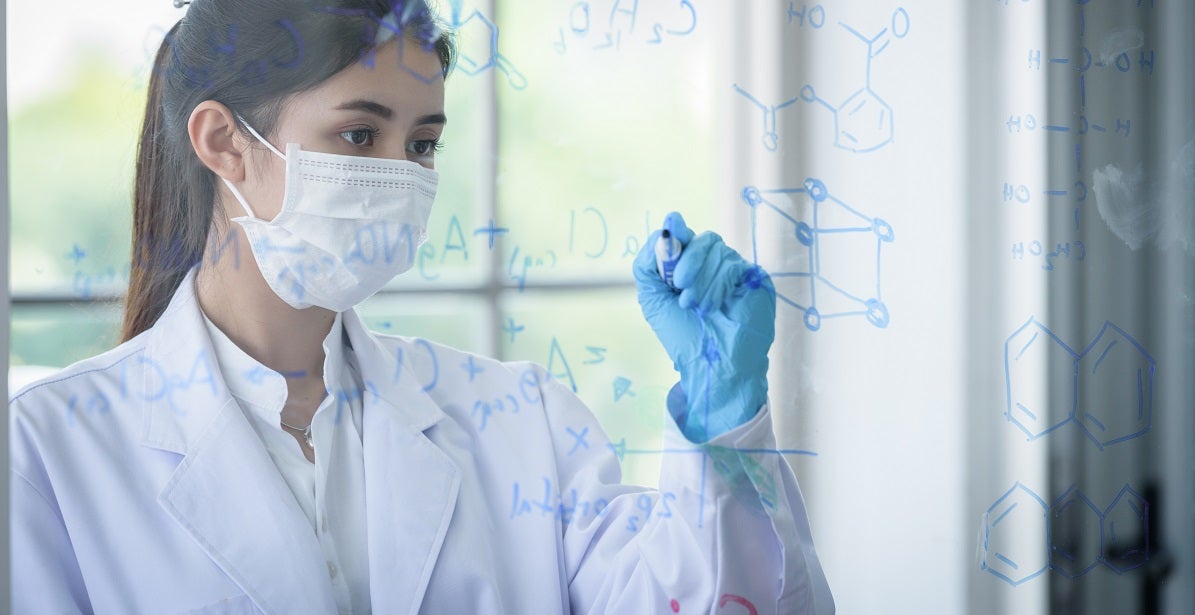 Careers in Nursing: What Is a Nurse Researcher?
Nursing is a large and diverse profession. While many people are familiar with the responsibilities of a registered nurse (RN)—or even the advanced care provided by nurse practitioners (NPs)—most people have less of an understanding in regards to other nursing specialties.
These lesser-known, yet equally important realms of nursing include professions such as nurse educator, nurse administrator, and today's topic of discussion: nurse researcher.
So, what is a nurse researcher?
Nurse researchers are trained to study different aspects of healthcare, disease, and treatment. The main goal of the nurse researcher profession is to improve policies and protocols within the healthcare industry to improve patient outcomes. Thanks to the hard work performed by nurse researchers, the medical field continues to improve and evolve to provide patients with the best care possible.
If you're interested in this important healthcare role and how to become a nurse researcher, read on for everything you need to know — including the top online DNP programs to get you there.
What Is Nursing Research?
A nurse researcher is a healthcare professional that's trained as both a scientist and a nurse. With this unique background, nurse researchers are able to study healthcare practices and develop effective methods of improving and implementing evidence-based practices within the field.
Nurse researchers have a variety of responsibilities in the workplace, and many of which differ greatly from those of a traditional nurse. These responsibilities include:
Developing questions and hypotheses related to healthcare

Conducting scientific research and experiments

Gathering and analyzing medical data

Writing grant proposals and medical research reports, journal articles and presentations

Working as a team with other healthcare and scientific professionals to answer questions

Educating others in the nursing field, either in-person or through literature1
Where Do Nurse Researchers Work?
Nurse researchers can be found in a variety of different settings, many of which differ from the clinical settings of other nurses. Some of the most common places of employment for nurse researchers include:
Hospitals

Medical clinics

Laboratories

Government agencies

Academia

Pharmaceutical companies

Research organizations2
Some of the most common questions nurse researchers aim to answer include:
How disease treatment can be improved

How healthcare policies, ethics, and patient care can be improved

Ways in which mental healthcare can be improved in regards to medication and therapy

What effects of various vaccines

How inequality in the healthcare field can be addressed and improved

The impact of the social determinants of health on all aspects of well-being

How technology can be utilized in healthcare

How new laws may affect healthcare and medical treatment

The pros and cons of non-traditional treatments, such as medical marijuana or therapeutic psychedelics

How patients can be educated on wellness and disease prevention3
These are just a few examples of some hot-button topics currently surrounding the nurse research field. It's important to note that nurse researchers cover a large spectrum of issues, and any subject related to the nursing or healthcare fields may be examined when working in this position.
How To Become a Nurse Researcher
From education to certification, there are a number of steps required to work as a nurse researcher:
Undergraduate education – To begin the long road to becoming a nurse researcher, you must first obtain your Bachelor of Science in Nursing (BSN) degree. This can be earned through either a traditional BSN program (four years), or an accelerated BSN program (one to two years) for those who have already completed a bachelor's degree in a non-nursing major. BSN, entry-level or direct-entry master's prepared nurses can work in clinical research units where they carry out research protocols. However, these nurses are typically not designing or analyzing the research. Instead they are stewards of the research plans and protocols. If you want to generate research questions, design studies and perform analysis, a doctoral degree in nursing is best.

Graduate-level education – Nurse researchers are typically required to hold a graduate-level nursing degree. While some researchers may be hired with only a Master's of Science in Nursing (MSN) degree, most employers prefer a doctoral degree. This can be obtained through either a Doctor of Nursing Practice (DNP) program or a Doctor of Philosophy in Nursing (PhD) degree. Earning a doctoral degree in nursing can take anywhere from two to seven years, depending on the nursing program. The requirements for most doctoral nursing programs will typically include:

A valid RN license

An MSN degree (unless you've enrolled in an BSN to DNP or BSN to PhD program)

Several years of clinical nursing experience4

Certification – The final, albeit optional step to becoming a nurse researcher involves gaining the proper certification. There are two different research certifications offered by the Association of Clinical Research Professionals: Certified Clinical Research Associate and Certified Clinical Research Coordinator. Each certification exam requires a minimum number of clinical nursing hours in specific research-based areas.5
You may be wondering how it's possible to earn research-based experience without the proper certification. The answer is actually fairly simple: many nurses begin their careers in assistant and junior research roles. Nurses can often get hired in these positions with fewer educational and certification requirements. From there, you'll have an opportunity to gain the necessary experience and begin working your way up the ladder toward this coveted position.
How Much Do Nurse Researchers Make?
According to ZipRecruiter, the average salary for nurse researchers in the United States is $74,906 per year—or $36 per hour.6 Certain variables, such as location, can also affect the pay that a nurse researcher receives.
Below are some of the highest paying areas of the United States for nurse researchers:
California – Average salary of $98,507 per year, with the highest 10% earning upwards of $147,000 per year.

Alaska – Average salary of $81,614 per year, with the highest 10% earning upwards of $114,000 per year.

Nevada – Average salary of $82,453 per year, with the highest 10% earning upwards of $122,000 per year.

Oregon – Average salary of $80,229 per year, with the highest 10% earning upwards of $119,000 per year.

New York – Average salary of $80,229 per year, with the highest 10% earning upwards of $119,000 per year.

Pennsylvania – Average salary of $73,010 per year, with the highest 10% earning upwards of $109,000 per year.7
Another factor to consider when examining the salaries of research nurses is the actual job title that they hold. While the above figures apply specifically to clinical research nurses, other positions in this field may offer different pay rates.
Some examples of other research nursing roles include:
Clinical research associate – Average salary of $85,000 per year.

Clinical research nurse practitioner – Average salary of $115,000 per year (requires additional graduate educational program to qualify as NP).

RN clinical research coordinator – Average salary of $64,000 per year.8
Good Traits of a Nurse Researcher
All nursing specialties are unique, and working as a clinical research nurse is no different. If you're interested in joining this field, consider whether or not you possess the following qualities that may lead to a more successful career in this field:
Problem-solving skills – When answering these complex questions related to healthcare, it's important to have some solid problem-solving skills on hand. This will assist you in your research and help you reach a more thorough conclusion for each project.

Expository writing skills – Nurse researchers spend a lot of time writing. It's vital for nurses in this role to have a solid set of writing skills and a diverse vocabulary to create articles, journals, and grants that properly convey their message.

Communication skills – Nurse researchers often work with a larger team of other healthcare professionals and scientists. Possessing strong communication skills will make the teamwork aspect of this job much easier.

Optimism – Optimism is crucial to medical research. This is because it can often take years to finalize each research project, and keeping the energy alive during this time period will make the entire research process more fruitful.

Creativity – Finding the answers to healthcare questions isn't always easy, and nurse researchers may be required to think outside the box when conducting experiments. A strong sense of creativity will help you develop more diverse hypotheses when conducting your research.

Decision making skills – When it comes to research and experimentation, there's often a number of variables that come into play. Nurse researchers should be prepared to make important decisions throughout their careers to narrow down results and complete projects in a timely manner.
Should I Pursue a Career as a Nurse Researcher?
If you dream of improving the healthcare industry, finding answers to complex questions, and collaborating with other professionals to gather medical data—then yes. A career as a nurse researcher might just be the perfect path for you.
Nurse researchers often work behind the scenes, developing strategies and improving the healthcare system at its roots. If you're passionate about nursing, but you prefer an evidence-based approach rather than clinical treatment of patients—then research is a promising specialty to consider.
If you're a registered nurse looking to transition into the research side of healthcare, now is the time to pursue a doctoral nursing degree. Online DNP programs make it easy to advance your education, while continuing to work in the nursing field. With flexible scheduling, online courses, and clinical placement services—there's a lot that these online programs have to offer.
Start your career in nurse research by earning the proper degree, and learn more about online DNP programs today.
---
Sources: