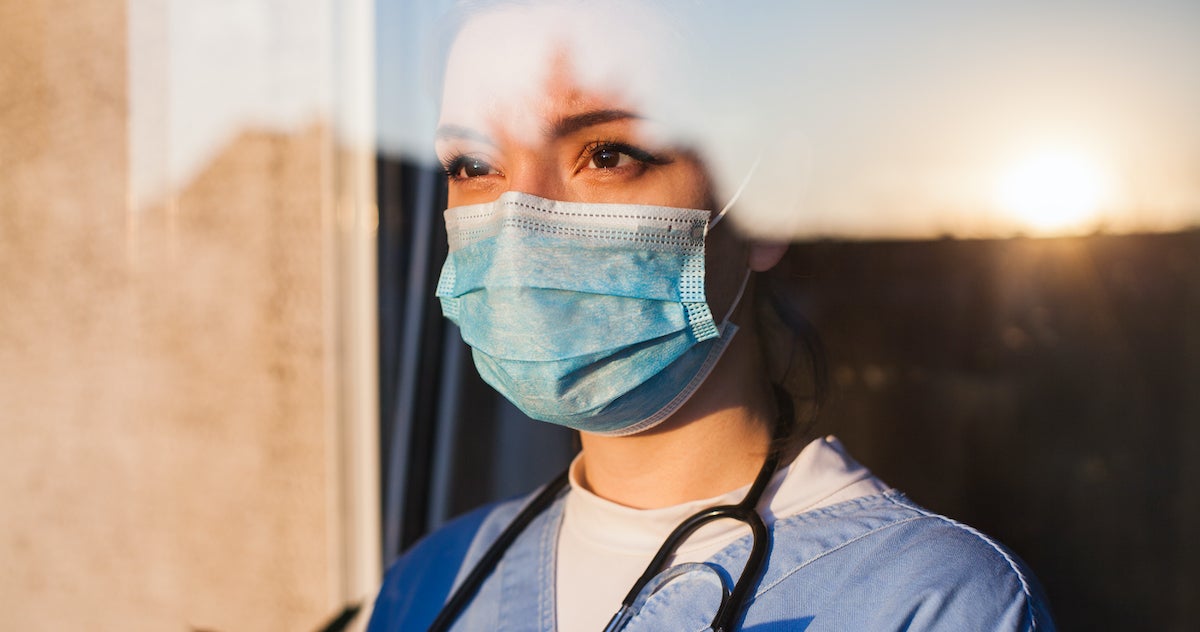 How to Become a Clinical Nurse Specialist
A clinical nurse specialist (CNS) wears a variety of hats, including researcher, educator, leader and clinician. Requirements for becoming a CNS vary by state, but you must hold an advanced degree, such as a master's degree in nursing or a Doctor of Nursing earned through an in-person or online DNP program. Additionally, you must earn certification from an approved association. The certifying agency will have specific criteria for certification, usually including a specific level of education, a minimum amount of experience and passing a relevant exam.
If you're considering becoming a clinical nurse specialist, you likely have many questions. What does a CNS do on a daily basis? What specialty fields can a CNS focus on? And where does a CNS work? Understanding more details about this career, the career outlook and educational requirements will help you determine whether it's the right fit for your career goals.
What is a clinical nurse specialist?
According to the National Association of Clinical Nurse Specialists, "Clinical nurse specialists are expert clinicians with advanced education and training in a specialized area of nursing practice and who work in a variety of healthcare settings."
A CNS is part of the advanced practice registered nurse (APRN) family. Other APRN roles include nurse practitioners, certified nurse midwives and certified registered nurse anesthesiologists.
A clinical nurse specialist has a graduate level education, such as a master's or doctorate in nursing. This education allows the CNS to evaluate and manage patient health challenges. These nurses can order tests and refer patients to other facilities when more specialist care is required.
A clinical nurse specialist is different from a nurse practitioner (NP), although both have advanced degrees. NPs are allowed to practice autonomously in many states or to work collaboratively with health care providers. Clinical nurse specialists work with providers, but don't have as much autonomy. They often work with staff to provide education and support through evidence-based research.
What does a CNS do?
A CNS has a variety of functions and often acts as teacher, policymaker and manager. A CNS can also act as a caregiver. Clinical nurse specialists may handle research, management, consulting or work in a clinical practice role. This role is also important as the CNS serves as a patient advocate while managing health care costs.
Responsibilities that a CNS may handle include:
Working with nursing staff to optimize a patient's care. This may include looking at current practices, considering the alternatives and educating staff.

Developing treatment plans for patients.

Helping patients and families understand how to manage ongoing chronic conditions.

Promoting staff teamwork to provide more effective patient care.

Research and analysis of patient data to determine outcomes.

Working on research projects.
The roles of a CNS vary greatly and can include changing policies to create more efficiencies in health care. For example, one CNS worked with the local coroner's and police departments to require next of kin to be listed on driver's licenses so it's faster to notify family members if a loved one has died.
CNS schedules vary based on the field of specialization, but during a typical day you might complete the following:
Reviewing admissions and discharges from the prior shift.

Attending meetings with leadership to talk about patient care outcome data.

Training with staff to provide mentorship and feedback.

Caring for patients with more complicated medical issues.

Working on new policy proposals.
One CNS might spend all day doing research, while another could spend most of the day working with patients. The responsibilities involved will vary based on the work environment and unique position.
The path to becoming a clinical nurse specialist
The path to becoming a CNS depends on your prior education and clinical experience. If you hold a bachelor's degree and RN credentials, your path will be significantly shorter than that of a person just starting out in nursing. Here are the steps to becoming a CNS:
Become a registered nurse. There are a few paths that you can take to becoming a registered nurse. The first is to earn an associate degree in nursing, and the second is to earn a bachelor's degree in nursing. Additionally, there are direct-entry master's programs which allow individuals who've earned a bachelor's in a non-nursing field to earn their MSN. If you know that your end goal is to become a clinical nurse specialist, consider a bachelor's degree as it will be easier to transition into the required post-graduate education.

Take the NCLEX exam. The National Council Censure Examination is required for all seeking RN licensure. If you have an ADN or BSN, you are qualified to sit for the NCLEX exam. Once you have passed this test you can apply to your state board of nursing for licensure.

Apply to a master's program. Select programs that are accredited by the Commission of Collegiate Nursing Education (CCNE) or the Accreditation Committee for Education in Nursing (ACEN). Master's and doctorate programs in nursing are available. A doctorate program in nursing will take 3 to 4 years to complete after you finish your undergraduate education.

Complete the required clinical hours. The National Association of Clinical Nurse Specialist criteria require you to complete at least 500 clinical hours related to your specific area of specialty.

Apply to take the relevant specialist exam. ANCC offers an exam for CNS certification. The certification exam is focused on testing your knowledge in the area that you're pursuing.
Also, check with your state board of nursing to determine any additional requirements. Each state has its own requirements for which certifications are acceptable for holding this license.
CNS certification
The CNS certification is administered by the American Nurse Credentialing Center (ANCC). Requirements to sit for this exam include:
Earning an MSN degree or other graduate degree to prepare you for the role of CNS.

Licensure as a registered nurse.

At least 500 hours of clinical work in the specialty that you selected.

Required core coursework for CNS programs.
Renewal of the certification is required every five years, and there are guidelines that you must meet to apply for that renewal.
What are the areas of specialization?
A CNS has the ability to specialize in a unique area of interest. This area includes a specific patient population, a work setting, disease state or type of care, for example, pediatrics. You might also choose to specialize in a specific area, defined by:
Patient population, such as gerontology or pediatrics

Disease or medical subspecialty

Healthcare setting

Type of problem

Type of care
A CNS can decide to practice in a specific work environment, such as a hospital or health system. The specialty that you select should involve the type of care that you're most interested in and your preferred work setting.
A few more examples include:
Gerontology clinical nurse specialist. You might work at a skilled care facility to treat geriatric patients and work on policies that improve patient outcomes.

Neonatal clinical nurse specialist. You might work at a hospital treating newborns in need of medical attention. You might also educate parents and mentor other nurses to improve the level of care.
You will select your area of specialization during your degree program when you will concentrate on subjects related to your chosen course of study.
Job outlook and earning potential
The average CNS salary in the United States is $108,666 as of 2021, but the salary can range between $98,253 and $119,031. Salaries can vary based on a variety of factors, including education, experience and geographic location.
Moving into the future
If you enjoy working in an environment that changes daily and want to serve as a leader and educator, you may enjoy the role of CNS. The key is to earn your registered nurse accreditation and get hands-on experience working in your chosen field. When you do this, you can quickly determine if this is the best career path for your unique situation.
---
Sources:
National Association of Clinical Nurse Specialists. What is a CNS? https://nacns.org/about-us/what-is-a-cns/ (visited July 28, 2021).
All Nursing Schools. What You'll Do as a Clinical Nurse Specialist. https://www.allnursingschools.com/clinical-nurse-specialist/job-description/ (visited July 28, 2021).
Salary.com. Clinical Nurse Specialist Salary in the United States. https://www.salary.com/research/salary/benchmark/clinical-nurse-specialist-salary 
(visited July 28, 2021).