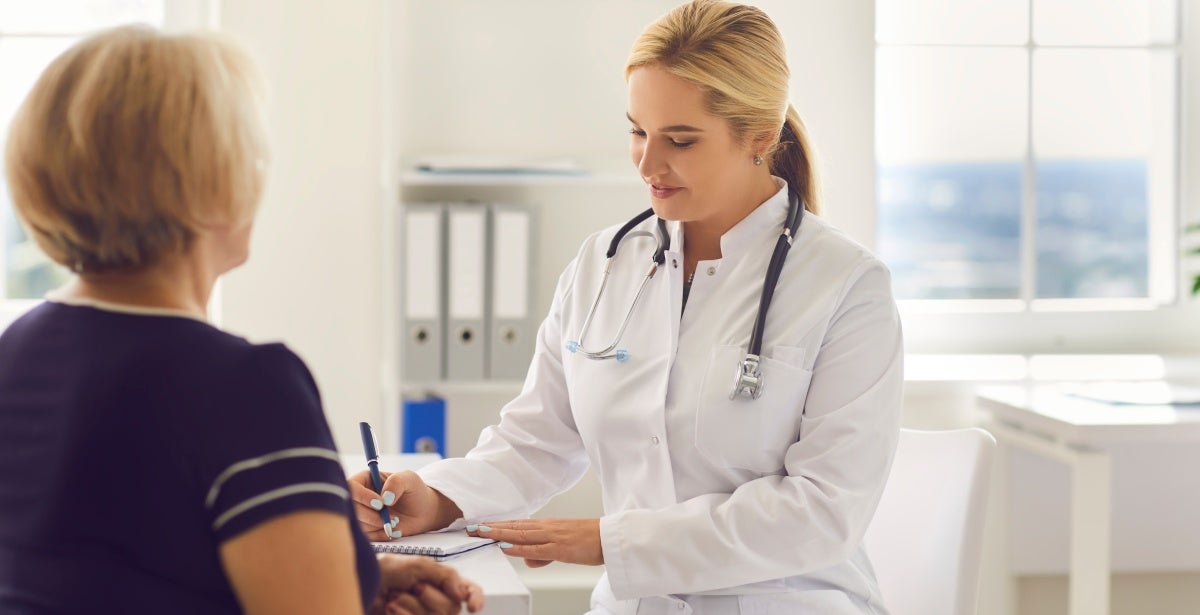 Careers in Nursing: What Is a Clinical Nurse Specialist?
Nursing is not a one-size-fits-all career. Within the healthcare field, there are a number of different rankings, positions, and specialties that nurses can pursue. One of the most popular jobs within this industry is that of a clinical nurse specialist (CNS).
Becoming a CNS is a strategic choice that can lead to rewarding work, a higher salary, and growth opportunities. If you're interested in learning more about this career path, read on for everything you need to know about becoming a clinical nurse specialist.
What Does a Clinical Nurse Specialist Do?
A clinical nurse specialist is a type of advanced practice registered nurse (APRN).
APRNs are different from traditional RNs, mainly in the level of care they're able to give. APRNs can perform the following duties that standard RNs cannot:
Diagnose patients with medical conditions
Prescribe medication
Order lab tests
APRNs often work with a more specific and recurring pool of patients, making it easier to form close relationships with those in their nursing care. To that end, another part of APRN work is providing patients with helpful advice on preventative measures and lifestyle choices.
What Makes Clinical Nurse Specialists Unique from Other APRNs?
Clinical nurse specialists are classified by the specialty they've chosen. A CNS is typically someone in a leadership position within a certain field of nursing. Some daily duties you'll perform as a CNS may include:
Treating patients within your specialty
Training and managing other nurses in your unit
Overseeing patient care
Evaluating, researching, and improving interventions, protocols and policies
As a clinical nurse specialist, you should expect to cover a variety of responsibilities on the job. Communication, leadership skills, and extensive knowledge of your specialty will all play an important role when working in this position.
Related: 8 Great Examples of Leadership in Nursing
What is the Difference Between a Clinical Nurse Specialist and a Nurse Practitioner?
Clinical nurse specialists and nurse practitioners are two common types of APRNs. When choosing the right path for your nursing career, it's important to understand the differences between these two roles. Here's what you should know:
Nurse practitioner – A nurse practitioner has a similar level of autonomy to a CNS, such as the ability to diagnose patients and prescribe medication. Nurse practitioners, however, tend to spend more time in a clinical setting providing direct patient care—particularly treating patients with urgent needs and having a direct influence on patient outcomes.

Clinical nurse specialist – A CNS, on the other hand, is in charge of overseeing, studying, and improving patient care. Clinical nurse specialists also complete coursework in education and pedagogy, which prepares them for roles in nurse leadership and training. While both types of nurses work to treat and heal patients, a CNS typically performs more administrative duties.
The scope of care that NPs and CNSs can provide also depends on the laws in their individual state. Each position will have unique licensing and practicing regulations depending on their location.
Now that you have a better understanding of what sets clinical nurse specialists apart, it's time to focus on the unique role of a CNS in the medical field.
What Are the Different Types of Clinical Nurse Specialists?
There are a number of different specialties that a CNS may work in. Below are the types of CNS specialties recognized by The American Nursing Credentialing Center:
Adult gerontology
Pediatrics
Neonatal
Each specialty certification will require a certain number of clinical hours, a recurring fee, and a passing grade on the final assessment.
How Do You Become a Clinical Nurse Specialist?
The qualifications for becoming a CNS are more extensive than those of an RN. Clinical nurse specialists will typically have the following credentials:
A registered nursing license
Graduate degree in nursing education (a masters or doctorate degree)
A minimum of 500 hours clinical experience
Training and certification within their specialty
Clinical nurse specialists should expect to earn more than the average RN, due to the amount of collegiate nursing education and training needed to reach this position.
More in Nursing Education: What Can You Do with a Doctorate in Nursing?
How Much Do Clinical Nurse Specialists Make?
Depending on where you work, the salary for a clinical nurse specialist role can vary. As of January 2021, the national median income for a CNS is $108,282—well above the median salary for a level 1 RN ($64,600 per year).
Some areas of the country may offer higher or lower wages for clinical nurse specialties. In the United States, the number-one city for clinical nurse specialists is San Francisco, California—with an average annual salary of $143,963.
Is Becoming a Clinical Nurse Specialist Worth It?
If you're looking to pursue a specialty, increase your income, and open the door for growth opportunities, becoming a clinical nurse specialist may be the right choice for you. Working as a CNS is ideal for any nurse who wants to provide high-quality care, health education, and preventative treatment plans for a smaller, more intimate group of patients.
Find Your Specialty
This high-ranking nursing role requires an advanced degree. Thankfully, continuing your education has never been easier with online nursing school. Acclaimed universities around the world provide accessible, remote nursing programs, like an online DNP program.
Start your journey today, and find the nursing path that's right for you!
Sources:
ANCC. Our Certifications. https://www.nursingworld.org/our-certifications/
ANCC. ANCC Certification FAQs.
https://www.nursingworld.org/certification/faqs/
Salary.com. Clinical Nurse Specialist Salary in the United States.
https://www.salary.com/research/salary/benchmark/clinical-nurse-specialist-salary
Salary.com. Registered Nurse (RN), Level 1 Salary in the United States.
https://www.salary.com/research/salary/alternate/registered-nurse-rn-level-1-salary