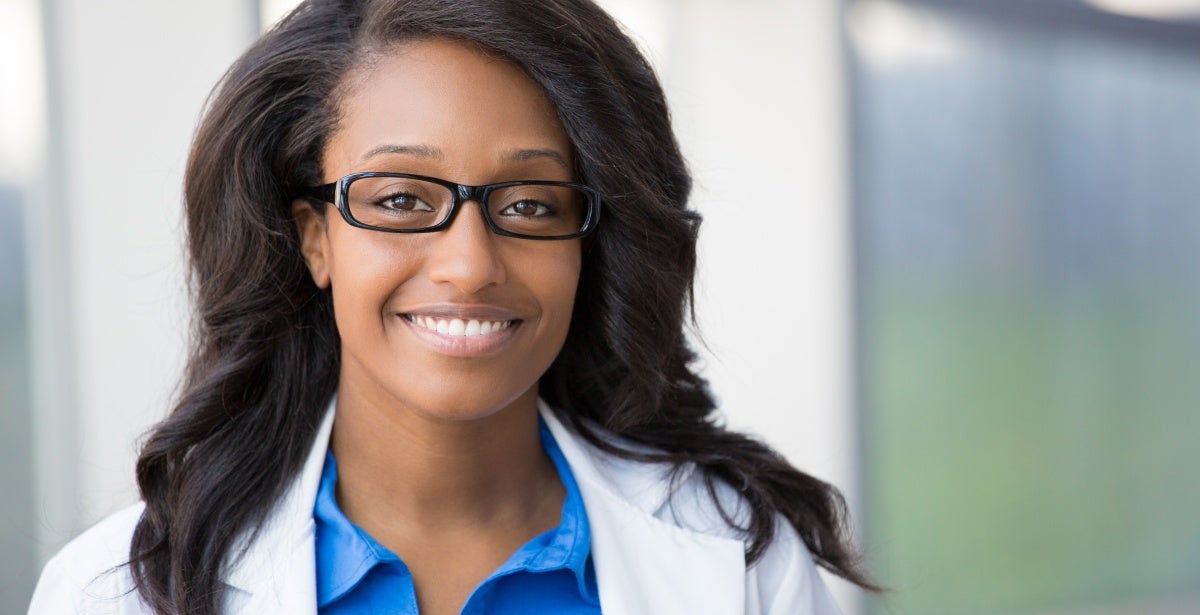 What Can You Do with a Doctorate in Nursing?
Earning a doctorate is an incredible educational feat. Many people pursue these advanced degrees to increase their career opportunities, hone their craft, and earn a comfortable salary. Obtaining a doctoral degree in nursing is no different.
Thousands of nurses graduate with a doctorate degree each year. Earning a Doctor of Nursing Practice (DNP) or Doctorate of Philosophy (PhD) in Nursing can place graduates in leadership, teaching, and research positions—along with a much higher pay grade.
So, what can you do with a doctorate in nursing exactly? Read on to discover everything you need to know about this exciting nursing education journey.
PhD vs DNP: What's the Difference?
Nurses pursuing a doctorate have two options for their degree: a PhD) and a DNP. While both degrees are respected in the medical community, there are some key differences you should consider:
PhD in Nursing – A PhD nursing degree program will focus heavily on the research aspects of the field. Earning a PhD can take anywhere from five to seven years, and the nursing curriculum will typically include classes such as philosophy in health, research methods, and statistics. The goal of PhD research is to generate new knowledge.

DNP – Doctor of Nursing Practice degree programs tend to be a bit shorter, ranging from three to four years depending on the course load and the prior academic preparation of the individual (shorter for individuals who already have a masters degree). The DNP focuses on advanced nursing practice in the areas of leadership, systems thinking, evidenced-based practice and quality. If the student is entering as a DNP program with a BSN the program of study will commonly include an advanced practice registered nurse track (such as a nurse practitioner, clinical nurse practitioners, clinical nurse anesthetics, or clinical nurse specialist) that leads to advanced clinical skills. Clinical practice hours are required to complete a DNP program, which is one of the biggest differences between a DNP and PhD. The hours are not entirely devoted to direct patient care. A portion of the hours will focus on non-direct patient care aspects of the DNP role, as well as a project where the student implements to focus on evidence-based practice and quality improvement. This is a translational research project that seeks to implement proven interventions into the real-world health system and monitor for change with the goal of improving quality.
In addition to the different courses and program length, the type of doctoral degree you earn will also affect your work environment and job opportunities. It's important to understand the full scope of each degree before choosing one to pursue.
Where Do Nurses with Doctorates Work?
Doctorally prepared nurses may work in similar places as registered nurses, such as hospitals and other healthcare facilities, while some choose to take their PhD or DNP to other, less traditional settings.
Some of the most common workplaces for PhD nurses include:
Research facilities
Medical laboratories
Government agencies
Universities
Community colleges
Trade schools
Policy organizations
On the other hand, DNP educated nurses may be found in more clinical environments, such as:
Hospital
Public healthcare facilities
Private practices
Health system administrative offices
Clinical academia
While job opportunities overlap between these two degrees, there are subtle differences between the types of jobs you can get with a DNP or PhD in your nursing profession.
What Jobs Require a Doctorate in Nursing?
Doctorally prepared nurses can work in a number of different positions, particularly in the fields of management, administration, education, policy and research.
These are some of the most popular nursing jobs for graduates of doctorate programs:
College professor – Many PhD and DNP graduates go on to join the faculty of a college or university. Most schools only hire professors who have obtained their doctorate in the subject they're teaching.

Nurse educator – In addition to teaching university classes, other nurse educators find employment at hospitals and private practices. Nurses who earn their DNP or PhD degree may be put in charge of training and education within a healthcare facility—ensuring that other nurses are equipped with current and evidence-based skills and treatment plans.

Nurse researcher – Healthcare facilities, universities, and laboratories often hire nurse researchers to lead their clinical trials. Working as a researcher is a common position held by PhD graduates in the nursing field.

Nurse administrator – Many DNP graduates go on to work in high-level leadership positions at hospitals and other facilities. As a nurse administrator, you'll be responsible for hiring and training staff, creating work schedules, budgeting, and overseeing patient care.
Related: 8 Great Examples of Leadership in Nursing
How Much Do Nurses with Doctorates Make?
Every facility will pay their staff differently, but doctorate-educated nurses typically make more than the average RN:
PhD – The median salary of a PhD nurse is around $81,350.

DNP – The median salary of a DNP nurse is around $115,800. The reason for this significant jump in salary is typically a result of nurses with a DNP holding APRN positions, which tend to generate more revenue.

RN – The median salary of an RN is around $73,300.
The earning potential for high-ranking nurses can be much higher. Unique variables, such as job title and location, can have a significant effect on your annual salary as a DNP or PhD nurse.
Is Earning Your Doctoral Degree Worth It?
If you're looking to join the educational field, conduct medical research, or work in clinical leadership positions, earning your doctorate in nursing is absolutely worth it. The most important step toward a successful doctoral path is finding the right program and specialization to meet your needs.
Expand Your Nursing Knowledge
In 2021, earning your nursing degree easier than ever. By partnering with esteemed universities across the globe, we're able to offer accelerated programs that are entirely remote.
Graduates with their BSN can heighten their skill sets and expand their opportunities through BSN to DNP programs. With flexible classes, a thorough curriculum, and plenty of specializations—online DNP programs are the perfect place to start your Doctorate in Nursing journey.
Sources:
Nurse.org. DNP vs PhD in Nursing - What is the Difference? https://nurse.org/education/dnp-or-phd-in-nursing-difference/
Explore Health Careers. Nurse Researcher. https://explorehealthcareers.org/career/nursing/nurse-researcher/
Healthcare Administration Degree. What is a Nurse Administrator? https://www.healthcare-administration-degree.net/faq/nurse-administrator/
BLS. Registered Nurses. https://www.bls.gov/ooh/healthcare/registered-nurses.htm