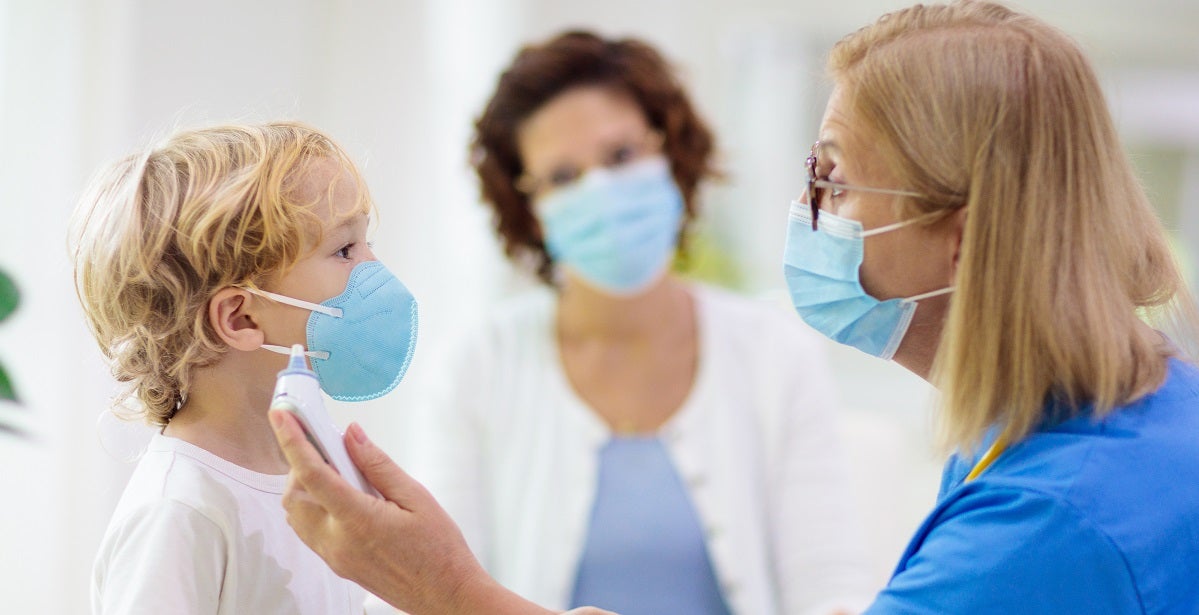 Careers in Nursing: What Is a Pediatric Endocrinology Nurse?
Nursing specialties can involve a focus on specific types of patients, disorders, or areas of health. Pediatric endocrinology sits at the crossroads of two focuses: pediatrics, a branch of medicine that involves the medical care of infants, children, and adolescents, and endocrinology, the branch of biology and medicine focusing on the endocrine system.
This guide will break down all you need to know about pediatric endocrinology nursing, including:
What is a pediatric endocrinology nurse

Typical responsibilities of a pediatric endocrinology nurse

Common challenges pediatric endocrinology nurses face

How to become a pediatric endocrinology nurse

How much pediatric endocrinology nurses can expect to earn
To learn more about pediatric endocrinology nursing — including what online DNP program you should consider — keep reading.
Read more: What you can do with a doctorate in nursing?
What is the Specialization of Pediatric Endocrinology?
Pediatrics is the field that deals with infants, children, and adolescents, spanning birth to the patient's 18th or 21st birthday, depending on location. In the US, most patients are welcome to see a pediatrician until age 21, whereas in the UK the cutoff is more often at 18 years of age.
Endocrinology is less about the age of a patient and more about a specific area of their health. The endocrine system produces hormones that facilitate (or complicate) developmental functions such as growth, metabolism, moods, puberty, reproductive functions, and many more. Commonly seen pediatric endocrine related illnesses include type 1 diabetes, constitutional growth delays and thyroid disorders.
A nurse or doctor specializing in pediatric endocrinology ensures the health of the endocrine system in children.
What Does a Pediatric Endocrinology Nurse Do?
Pediatric endocrinology nurses typically work in hospitals, such as children's hospitals, physicians' offices, and other healthcare facilities. Their daily work responsibilities will typically include:
Managing a caseload of babies, children, and adolescents with endocrine disorders

Implementing treatment plans, together with endocrinologists and patients' families

Performing physical assessments to monitor patients' physical health

Maintaining the accuracy of updates to patients' internal and external medical records

Administering medications and monitoring effects

Educating patients and their families about what they can do to keep patients healthy

Coordinating care amongst an interdisciplinary team, the patient and family
Is it Challenging to Be a Pediatric Endocrinology Nurse?
As with all specializations within nursing, pediatric endocrinology comes with its own unique challenges. Many of these stem from the nature of pediatric services: working closely with infants, children, adolescents, and their families often means working with a high degree of vulnerability in younger, developing bodies. In addition, tense family dynamics can take a toll emotionally on patients, families, and any healthcare providers involved in these relationships.
Overcoming these challenges requires building up strong interpersonal communication skills along with strong empathetic qualities to work with families navigating childrens' health.
How Can I Become a Pediatric Endocrinology Nurse?
Becoming a pediatric endocrinology nurse is a fairly straightforward process, with variations that depend on the location you live in or the institution for which you hope to work. At the most basic level, there are three main steps required to becoming a pediatric endocrinology nurse:
Obtain an Associates Degree in Nursing (ADN), Bachelor of Science in Nursing (BSN), or direct-entry Master's Degree

Take and pass the National Council Licensure Examination-Registered Nurse (NCLEX-RN)

Obtain RN licensure in the state in which you will work

Obtain any additional certifications for pediatrics or endocrinology that might be required:

Certified Pediatric Nurse (CPN) or Certified Diabetic Educator (CDE) credentials

Certified Pediatric Nurse Practitioner (CPNP) Primary Care or Acute Care tracks (requires an MSN or DNP)
There are no standard certification examinations or national requirements specific for pediatric endocrinology nurses. Communicate with your target employer for what they require.
How Much do Pediatric Endocrinology Nurses Get Paid?
Pediatric endocrinology nursing is a well-paid specialization, especially compared to other nursing specialties without official requirements beyond an ADN or BSN education and RN licensure. While the Bureau of Labor Statistics does not publish specific salary information about pediatric endocrinology nurses, ZipRecruiter shows the median salary for all Pediatric Endocrinology Nurses is $94,807 annually, or about $46 hourly.
ZipRecruiter also estimates that in many of the highest paying cities for this occupation, the median is higher, topping out at $118,778 annually or $57.10 hourly in California.
Get Started as a Pediatric Endocrinology Nurse Today
Pediatric endocrinology is a field within healthcare that is dedicated to the treatment of endocrine conditions and endocrine health of patients from birth through age 18.
To get started, all pediatric endocrinology nurses must hold an RN license. In exchange for their work, these nurses earn relatively high salaries compared to other RN-only nurse specializations.
Pediatric endocrinology nurses focus on the well-being of children and this focus makes the career extremely rewarding for those with an affinity for youth. If that description fits you, get started today with an ADN, BSN, or ABSN program today.
---
Sources: