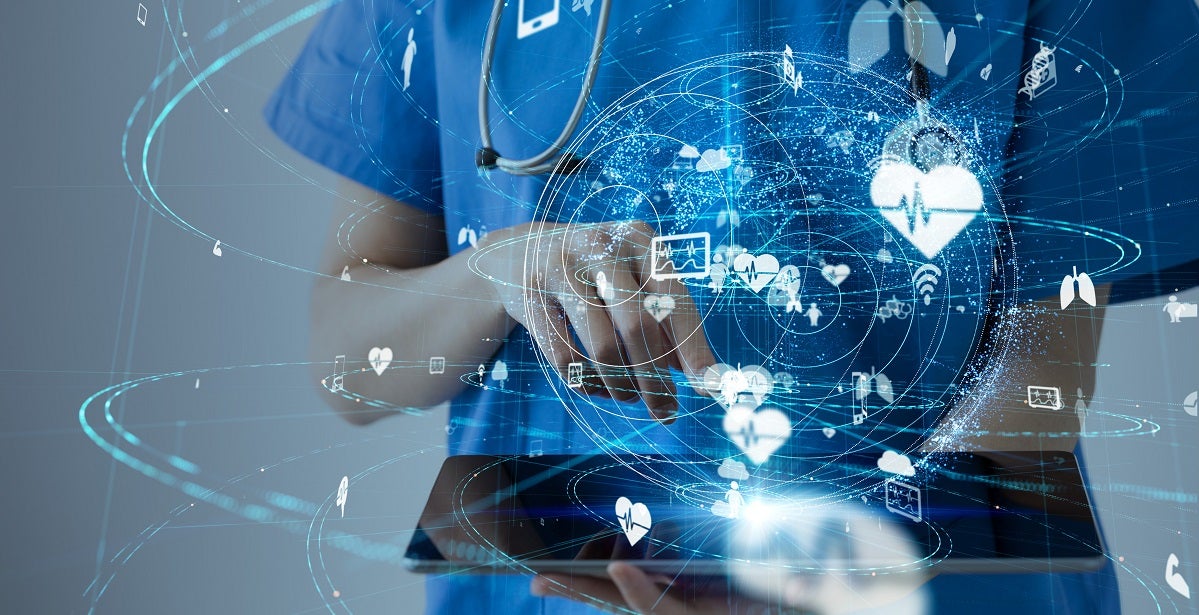 What's the Difference Between an MSN and a DNP?
The educational requirements for different nursing positions can vary quite a bit. While RNs can practice with only an associates degree, some employers prefer to hire applicants who have earned their Bachelor of Science in Nursing (BSN). Beyond the RN role, many nurses choose to continue their education to advance their careers in the healthcare industry.
Two of the most common educational paths within the nursing profession include an MSN and a DNP. Both MSN and DNP programs come with their own advantages and disadvantages, particularly in regard to the length, curriculum, and the career opportunities each path has to offer.
If you're looking to continue your education as a nurse but you're unsure which program to choose, read on for all you need to know about MSN vs. DNP degrees.
What is an MSN?
A Master of Science in Nursing (MSN) degree is the first level of graduate nursing education that one can earn. An MSN degree is also one of the most common degrees earned by RNs who wish to specialize in a certain realm of healthcare.
Let's take a look at the specifics for this type of nursing program:
Length – MSN programs typically take about one to three years to complete, although this will ultimately depend on the program you select. While some nurses choose to take on a full-time course load, others opt for part-time programs to continue working as a registered nurse simultaneously.

Curriculum – The curriculum of an MSN program is designed to build from the foundation set by a Bachelor of Science in Nursing (BSN) degree. This means most MSN programs will incorporate courses on advanced physiology and pathophysiology, pharmacology, clinical skills, and specializations.1 While a BSN is going to cover a general knowledge of all nursing, MSN students often narrow their focus to a specific type of nursing. Some of the most common MSN specializations include:

Family nurse practitioners

Adult gerontology primary or acute care nurse practitioners

Certified nurse midwives

Neonatal nurse practitioners

Psychiatric nurse practitioners

Nurse administrators

Clinical nurse leaders2

Requirements – Every nursing program comes with it's own requirements for admission, and a Master of Science in Nursing is no different. Most MSN programs will only accept applicants who can provide the following:

A BSN degree

A minimum GPA (varies from school-to-school)

A valid, unrestricted RN license

Clinical nursing experience (typically one year or more)

A letter of recommendation

An admissions essay

A passing score on the GRE or GMAT (for some programs)

A personal statement explaining your professional goals

Completion of prerequisite courses3
MSN in a nutshell – An MSN is a great option for BSN graduates and working RNs looking to advance their careers. An MSN can open the door to more leadership roles and autonomy in the workplace, particularly for advanced practice registered nurses (APRNs), nurse practitioners (NPs), and nurse managers or administrators. An MSN is also the first step toward other graduate-level nursing degrees or certificates, which means many people in the healthcare field must pursue this degree even if they plan on earning a DNP, as well.
What is a DNP?
A Doctor of Nursing Practice (DNP) is the highest degree you can earn in the clinical nursing field. While MSN and DNP programs have a lot of similarities, it's important to note that a DNP is the next level of nursing education beyond a master's degree that focuses on translational research, and the length and curriculum of the DNP program will reflect this.
Here's what applicants should understand about this type of nursing program:
Length – DNP programs on their own can take anywhere from two to seven years to complete, depending on the course load and educational background of the student. While some students enter a DNP program after completing their MSN degree, others may opt for a BSN-DNP bridge program which will take significantly longer.

Curriculum – There are two main categories of DNP degrees: those with an APRN direct patient care focus and those with an aggregate, systems, and organizational focus. Let's take a closer look at the difference between these two DNP paths:

APRN path – Similar to an MSN program, DNP students can pursue their degree with a specialization as an APRN. There are four types of APRNs: nurse practitioner, certified nurse midwife, certified registered nurse anesthetist, and clinical nurse specialist. In addition to the specific care performed by these APRNs, this degree path will also teach a wide variety of advanced, direct care practices and translational research focused on quality.

Aggregate, systems, and organizational focus – This DNP path is designed for students interested in the administrative side of nursing. Within this program, you'll gain a deep understanding of leadership, systems, nurse management, healthcare policies, and health informatics and technology.4

Requirements – The requirements for a DNP program are going to be a bit more strict than that of an MSN. For most schools, applicants will be required to submit the following documents:

Additional prerequisite credits

Transcripts from all higher education institutions

A BSN or MSN degree (for post-masters bridge programs)

A valid, unrestricted RN license

Several years of clinical experience

Multiple letters of recommendation

A statement of professional goals

A minimum GPA (typically 3.0 or higher)

A high GRE or GMAT score5
DNP in a nutshell – A DNP program is a great option for nurses looking to specialize in either direct patient care or nursing administration. While a DNP may take longer to complete than an MSN, it can also open more doors in terms of leadership roles, higher paying positions, and APRN specialties. DNP-educated nurses will gain advanced knowledge and skills related to translational research, patient populations, healthcare technology, and more. If you're looking for a well-rounded curriculum that will help advance your career to the highest level, then a DNP is definitely the way to go.
Learn more: What Can You Do with a Doctorate in Nursing?
Is a DNP Different from a PhD?
Yes, a DNP and a PhD in nursing are two different degrees. While both are considered to be a doctoral-level education, the goals of each program tend to differ quite a bit.
While a DNP is focused on translational research focused on quality improvement, a PhD will place a great focus on generating new knowledge through research in the healthcare field.
These differences will also lead to differing career paths for graduates. Students who pursue a DNP may find themselves working in primary or acute care, or administrative roles in healthcare facilities. PhD graduates, on the other hand, typically find employment in settings such as:
Academia

Pharmaceutical companies

Government agencies

Research institutions3
Should I Get My MSN or DNP?
Now that you're familiar with the basics of each degree, you may be wondering: why would I get a DNP if most APRN jobs only require an MSN? The answer is a bit more complicated than you may think.
Yes, most APRN positions only require an MSN degree—but these standards are currently in the process of being reformed. Nurse practitioners and certified nurse midwives are examples of a few positions that currently require an MSN degree that will require a DNP degree within the next decade. In fact, the National Organization of Nurse Practitioner Faculties (NONPF) has recommended the DNP as the entry level degree for nurse practitioners by the year 2025.
For this reason, it may be more efficient for BSN graduates to begin their DNP path as soon as possible. Rather than pursuing an MSN on it's own, it's recommended that prospective APRNs search for programs that take them from an entry level degree (BSN) to DNP.6
Do DNP Graduates Earn More Money Than MSN Graduates?
Another reason you may want to consider obtaining a DNP over an MSN is the earning potential. DNP-educated nurses typically earn higher salaries for the same positions when compared to their MSN counterparts.
Additionally, DNP graduates are often hired for high-ranking positions over applicants with their MSN degrees. This is because the DNP curriculum incorporates a deeper understanding of the following principles:
Evidenced based practice

Management of patient care and population health

Administration and healthcare organization

Development and implementation of healthcare policy4
Earn Your Graduate-Level Nursing Degree Online
Many nurses have a desire to advance their careers, but earning a graduate-level degree isn't always easy. If you're currently working as an RN with a busy schedule, an in-person program with a rigid structure simply isn't feasible. Fortunately, online MSN and DNP programs have become far more accessible in recent years. While they still require students to attend clinical hours during traditional business hours, the flexibility offered from online courses may make for an easier fit with an individual's schedule.
Pursuing your advanced nursing degree online is a great way to further your career without putting the rest of your life on hold. With virtual coursework, flexible scheduling, and clinical placement services, online MSN and DNP programs can give you the same education with limited in-person commitments.
Start the journey to advancing your nursing career, and earn a graduate-level degree through an online DNP program today.
---
Sources: